Your Accounts page allows you to: see accounts that you own, administer, or are a member of; create an account; and manage your plan, credit card information, members, projects, and account settings.
Here's how you can manage your account:
Getting there
After signing in to Tracker, click Accounts under your username at the top right of Tracker.

Click Manage Account for an account you own or administer.


By default, you'll be taken to the Plans & Billing page, but you'll also see menu options for Settings, Projects and Account Members; located just above the listed plans.
The Plans & Billing page
After clicking Manage Account on the Accounts page, you'll see the Plans & Billing page. If you own the account, you can select/change the plan or update the billing information the plan is using. An administrator can take ownership if needed. An owner or any admins can see receipts and add notes to them. Please see Receipts/invoices for more information.
The Account Settings page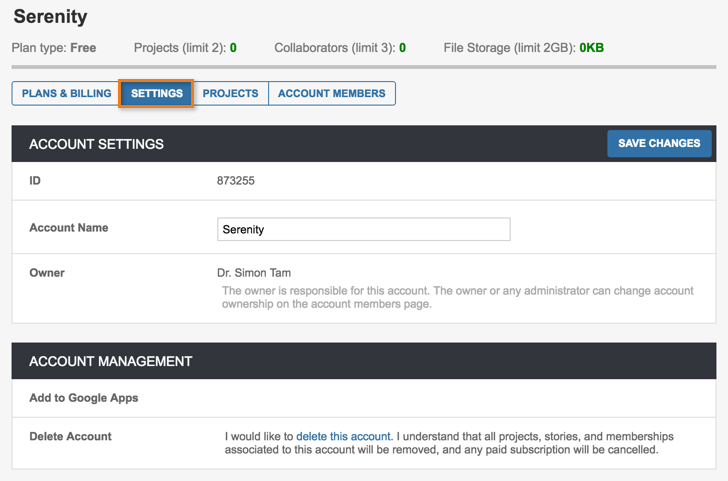 Click Settings to edit your account name, view your account ID or delete your account.
The Projects page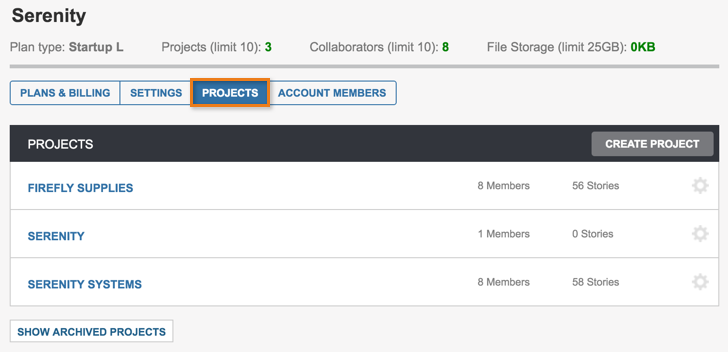 Click Projects to view and manage all projects that exist within your account. You can view and edit settings, manage project members, and archive and delete projects from this page by mousing over a project and clicking the appropriate link from the menu. You can also view all of your archived projects by clicking Show Archived Projects at the bottom of the page.
The Account Members page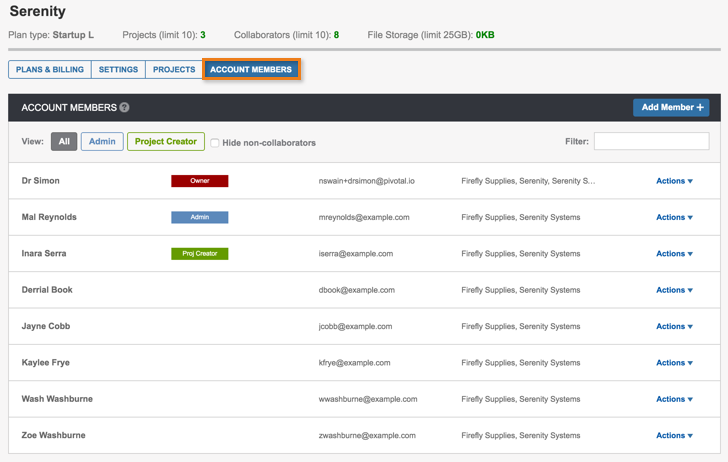 Click Account Members to explicitly invite or remove members and manage your collaborator count. You can also enable project creator permissions, as well as edit account roles.