If you're the owner of a project, you can change the project role for a member directly from the MEMBERS page.
To change the project role of a member: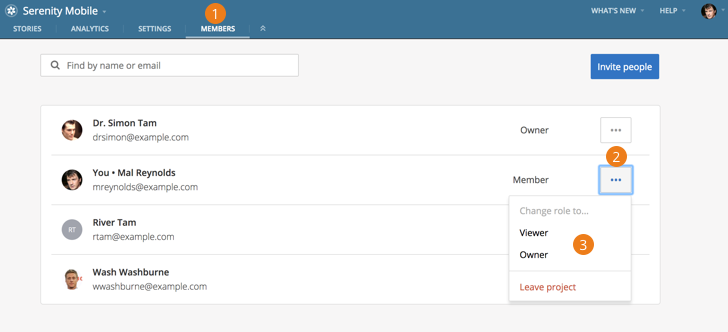 From within a project, click MEMBERS in the top navigation menu.

Click the member actions menu to the right of the user in question.

Choose the appropriate role from the drop-down (Owner, Member, or Viewer). See Project member roles for more on the differences between project roles.