We're happy to announce that it is now possible to save your search results to your Workspace sidebar, just as you can in individual projects!
To do so, click the Panel actions menu at the top of the Search Results panel and select Save search to sidebar.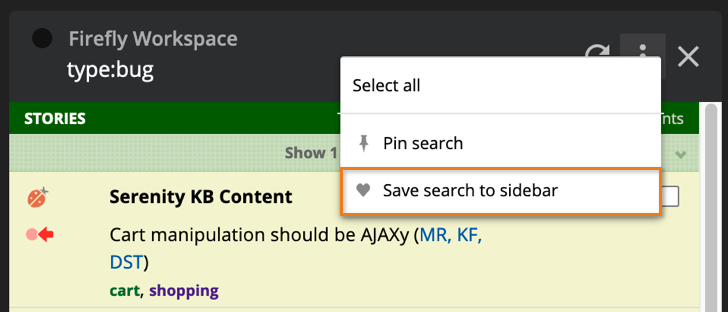 Type in a name for your saved search and click Save.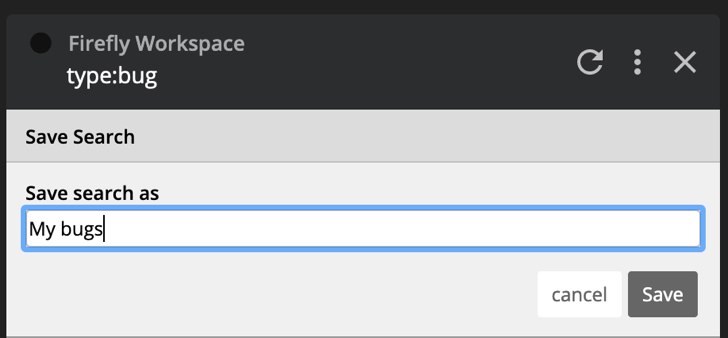 Your saved searches will appear near the top of the Sidebar, just below the My Work button. You can save as many searches to your sidebar as you like.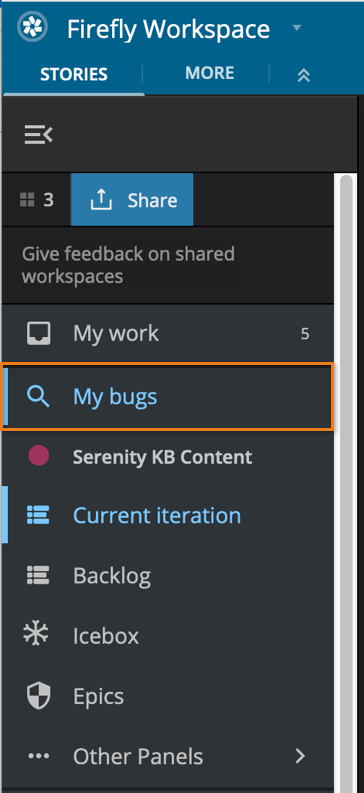 Editing or deleting a saved search
You can edit a saved search by clicking the Panel actions menu or the heart icon at the top of a saved search panel, and selecting Edit saved search. You can then change the search name and/or the search parameters. If you update the search parameters, you can test your search by clicking the magnifying glass icon.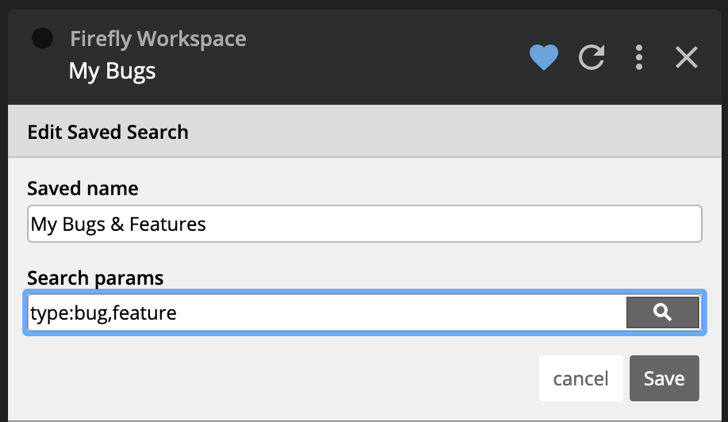 To delete a saved search, click on the Panel actions menu or the heart icon at the top of the saved search panel and choose Delete saved search.
Note: If you do not see the feature, please hard-refresh your browser to receive the latest changes from Tracker.
As ever, please don't hesitate to share your feedback in the comments below, by emailing us at support@pivotaltracker.com or by using Provide Feedback under the Help menu in Tracker. We love hearing from you!
–The Tracker Team–