We're launching a new public projects directory in Pivotal Tracker this Friday. If you own or use public projects in Tracker, continue reading, as these projects are about to get much easier to discover.
This new directory, linked to from the Pivotal Tracker front page, will show a featured public project at the top, a list of the most active projects, and a live feed of all public project activity. The directory will also allow you to search for public projects by name, project description, or project member name.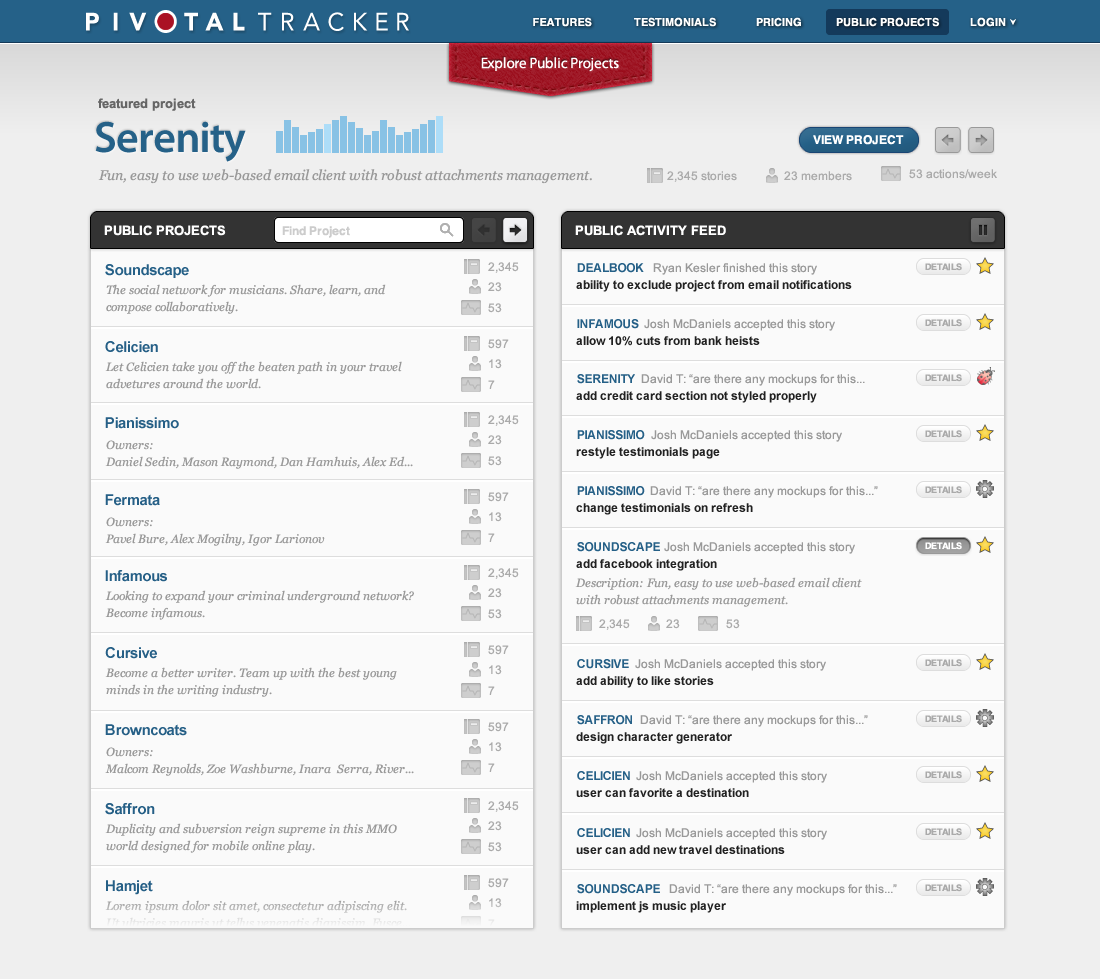 What are public projects?
Public projects are just like other projects in Tracker, but they can be viewed by anyone. If you're using Tracker to manage and collaborate around an open source project, for example, a public project gives you a great way to increase visibility into your efforts, and give the world a live view of progress and priorities. Best of all, public projects are completely free, with an unlimited number of collaborators!
How can I tell if my project is public?
When you're in a project that's public, you'll see (Public) at the end of the project name. You can also see which of your projects are public on the View All Projects page there is an indicator next to the name of each project that is public.

How do I change my project to be public or private?
By default, all projects in Pivotal Tracker are private, and visible only to the people that you explicitly invite as members. To allow anyone to view your project, even people who are not signed in to Tracker, you can make your project public. To do that, or to make a public project private again, visit the Settings page for your project, and change the Public Access option.

There are many active public projects in Pivotal Tracker already! This new directory will allow you to explore them, and see what everyone else in the open source community is up to. We'll be featuring a few projects at a time at the top of the page in this new directory, let us know if you'd like us to feature your project!