This is really exciting for us. Our first foray into localizing Pivotal Tracker.
Our hope is to roll out more languages very soon for our iOS app.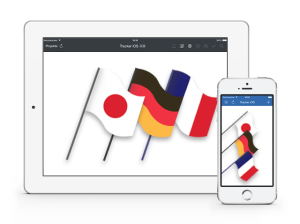 With regard to our main web app, that's a little more complicated and it will take us a while longer to get it translated. However, le chat. die Katze, 猫 is out of the bag.