Over the years, we've received a lot of feedback from users about the difficulty of joining projects. Previously, only Project Owners or Account Admins could add users to a project, which put the burden of managing the project memberships of many on just a few users. This sometimes led to bottlenecks when those with membership privileges were unavailable or too busy to quickly grant new members access to projects. It has become even more apparent as our customers grow, turning a low-frequency task into a high-frequency one.
To ease this burden, we've changed the permissions around projects.
Anyone can create projects
On Enterprise accounts, anyone can create a project and be a Project Owner. Users don't need to find someone with the Project Creator permission to create a project and can self-serve.
Project privacy settings
Project Owners can select a privacy level, and users will be able to search for and join projects based on those privacy settings.

Projects that are set to Private will remain the same and will not be visible in a Dashboard search. Project Owners or Account Admins will still need to invite users to those projects.
Projects that are set to Shared with my company (available only on Enterprise plans) will allow Project Owners to choose whether users join the project as viewers or members. Users can then search for those projects from the Dashboard and join them.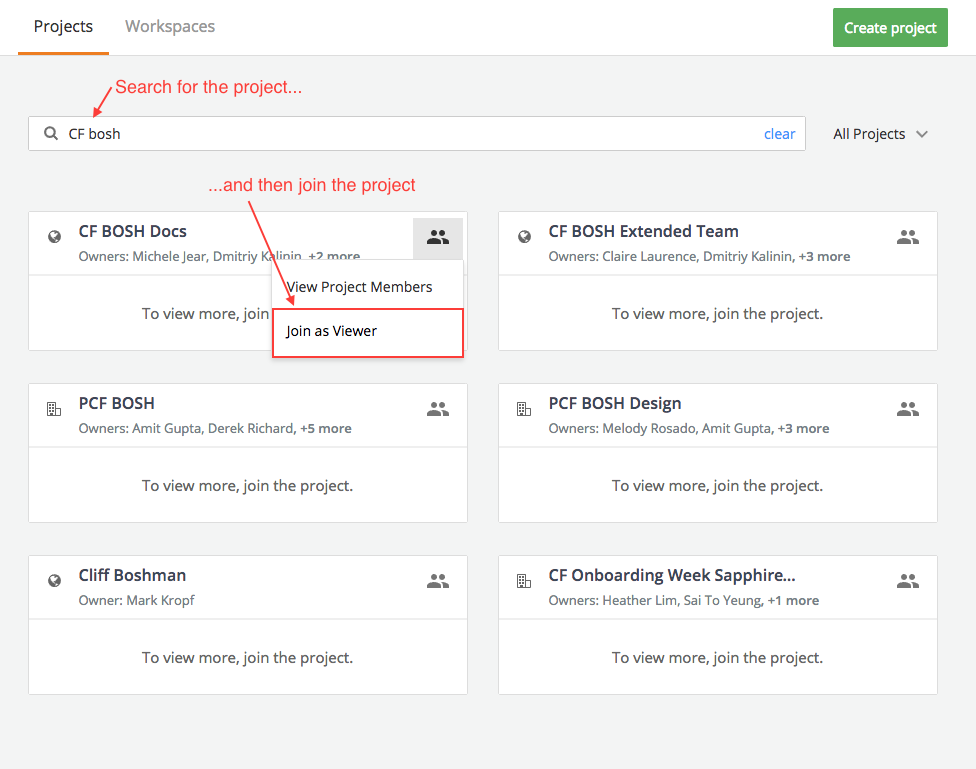 Users can join all Public projects as viewers as long as they know the project's URL. A link to Join as Viewer will appear in the project's sidebar for any signed-in user who is not already a viewer or member of the project. Project Owners or Account Admins will still need to invite users to become members of Public projects.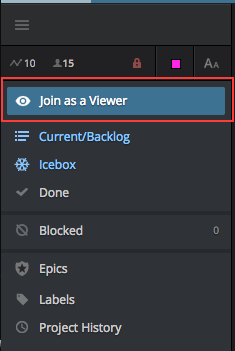 Viewers can follow
Viewers on projects now also have the ability to follow stories, which allows them to receive notifications for those particular stories. For our open-source friends, this is especially helpful for keeping apprised of upcoming changes in a project that you are dependent on but otherwise do not participate in.
As always, we want your feedback on these updates and any other feature requests you may have. Please get in touch via the Provide Feedback widget under Help in any project, contact us on Twitter, or email us.