We're excited to announce the release of Pivotal Tracker for iOS, the officially supported Pivotal Tracker app for the iPhone, iPad, and the iPod Touch!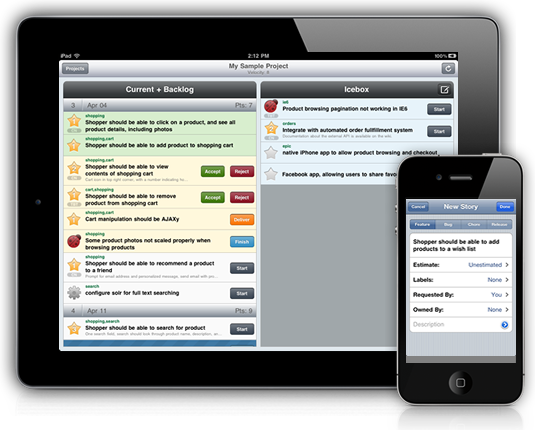 You may find Pivotal Tracker for iOS to be familiar—it's based on the popular TrackerBot, which Pivotal Labs recently acquired from Vulpine Labs LLC.
Getting started
Pivotal Tracker for iOS is available now as a free app in the iTunes App Store. After downloading and installing it, sign in with your Pivotal Tracker email address (or username) and password. If you're not a Tracker user yet, you can sign up here—it only takes a few seconds.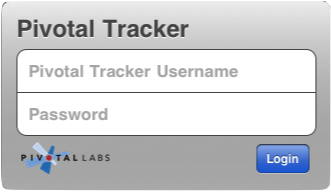 After choosing a project from the projects list, you'll see the familiar story panels, but streamlined for the iOS touch interface. The current iteration and the backlog are combined in one panel, and you can swipe sideways to move between panels.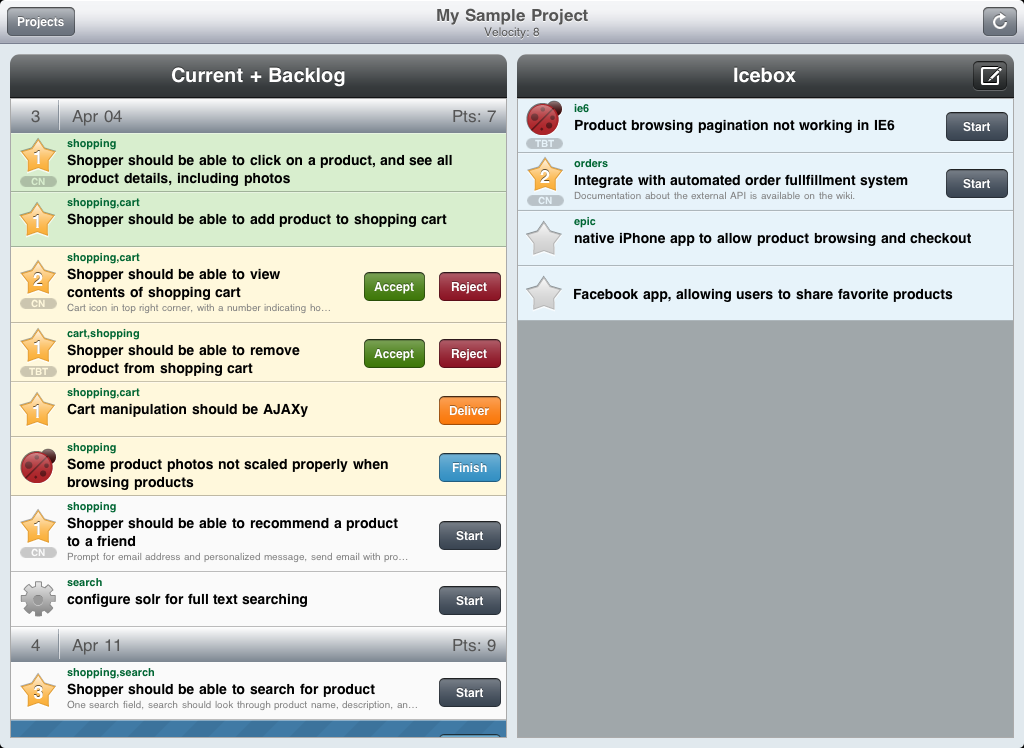 You can create stories, edit them, reject them, delete them, add comments or tasks, and view attachments. The interface is designed exclusively for iPad and iPhone, incorporating the seamless transitions and animation you expect from a native app, but it's also familiar to anyone who's used Pivotal Tracker on the web.
Prioritizing stories
Drag stories to move them using one or two fingers. With one finger, touch a story, hold it until you see it's shadow, and drag. If you'd rather not wait for the shadow, use two fingers to drag the story immediately.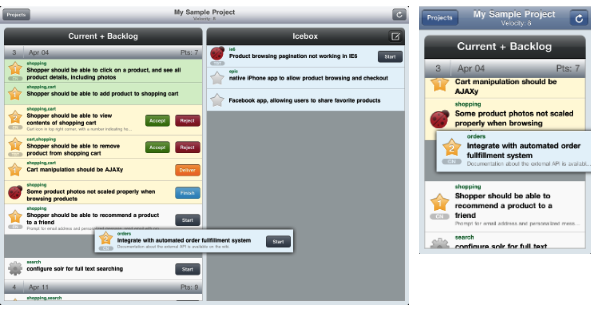 Finding the right spot for that story is easy: the multi-touch interface lets you easily scroll through your stories, even while you've got a story in your other hand.
Offline access
Pivotal Tracker for iOS keeps a copy of your project offline, allowing you to access your stories even without an internet connection. You do need to be online to edit stories, though.
Upcoming features
We've got lots in store for the app, and you can expect frequent updates. We're starting with features that will bring Pivotal Tracker for iOS closer to parity with Pivotal Tracker on the web, including search, improved panel management, and My Work, but we also plan to add unique features that take advantage of iOS and the mobile platform. Stay tuned!
In the meantime, we'd love your feedback. Let us know what you think of Pivotal Tracker for iOS in the comments here, or by email. And if you do enjoy the app, please post a review at the app store!
Note: If you're using TrackerBot, the app will continue to work, but it's no longer supported—all future development will be focused on the new Pivotal Tracker for iOS. Download it now for free from the iTunes App Store!