Tracker and Slack both help you communicate and get things done with your team. Tracker is changing how teams build software and Slack is where work communication happens. That's why we've built a Pivotal Tracker app for Slack to help connect the work your team has prioritized with the communication tool you love to use!
Every day, teams use Pivotal Tracker to smartly manage software projects. Now, you can see, share, create, and update stories in Tracker directly from Slack.
Here's a look at what we've built:
The new Pivotal Tracker app privately DMs you if you've been mentioned in a Tracker comment or blocker.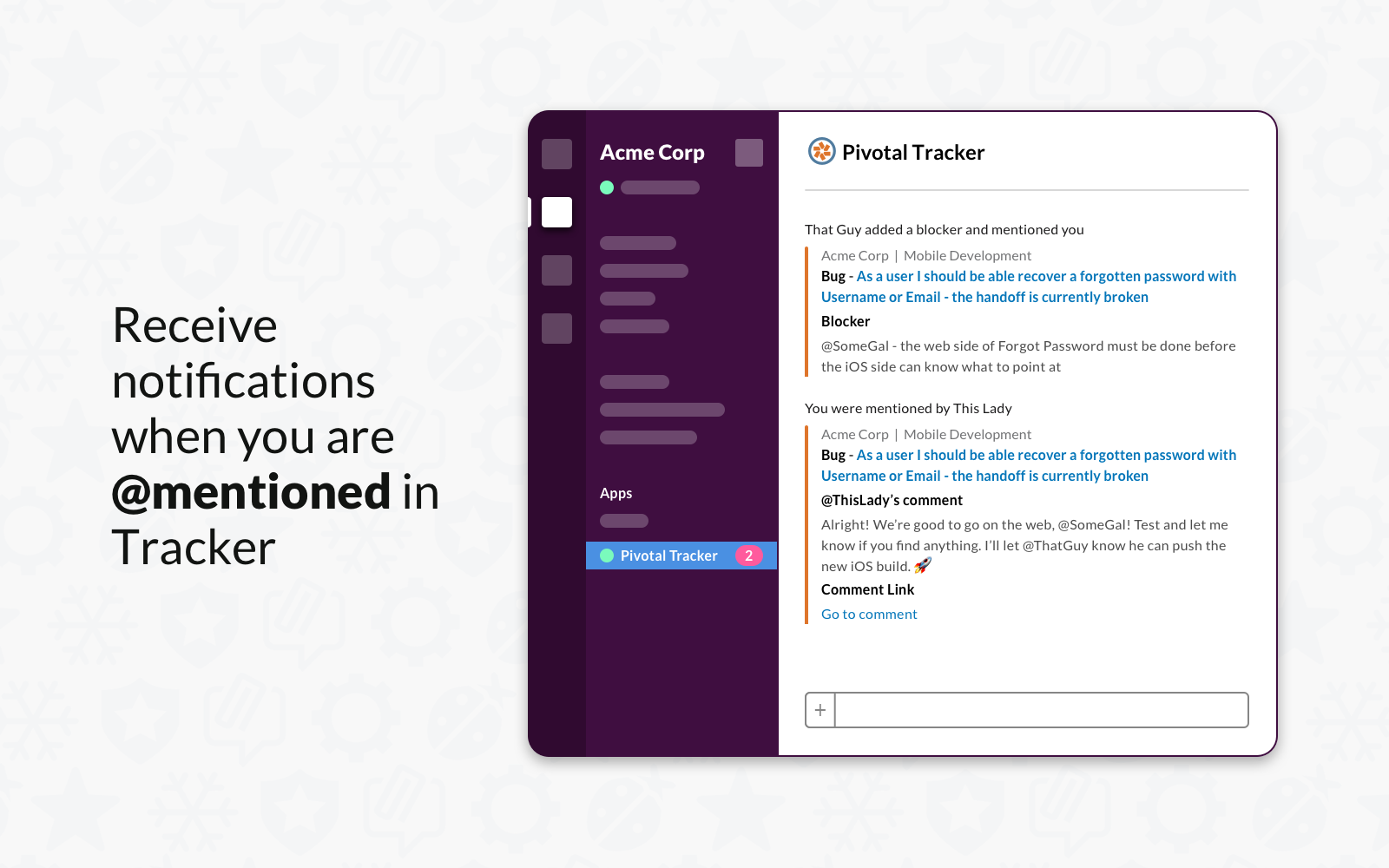 Easily share stories with coworkers in Slack
We all know that bouncing back and forth between multiple tools to discuss work can get tiring. Now you can make the conversation flow by posting stories you're working on together directly in Slack using the URL or the slash command: /tracker story ID #.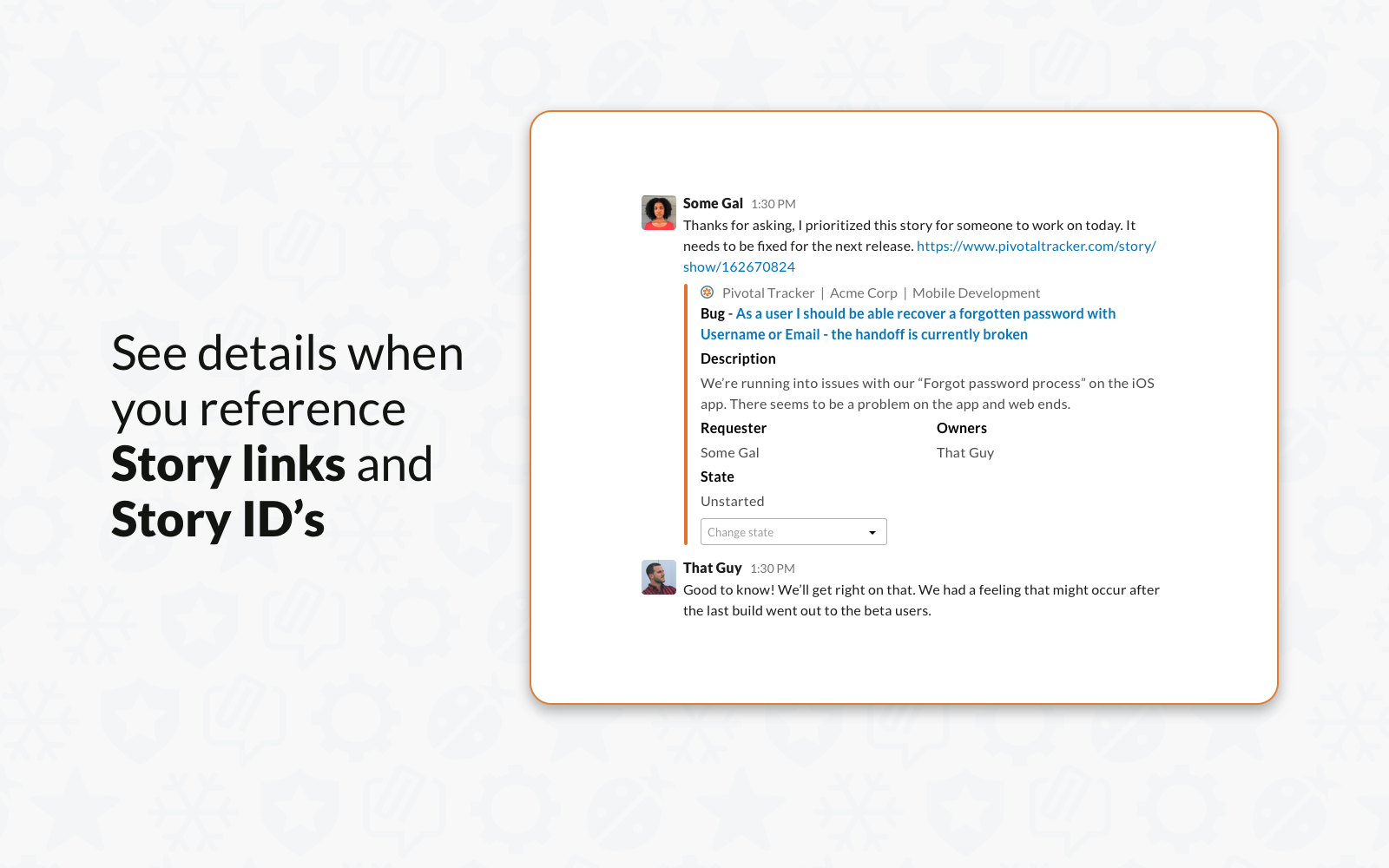 Create new stories in Tracker from Slack
Quickly create a new story from Slack using the new slash command, /tracker add_story. You can create all the story types - features, bugs, releases and chores galore!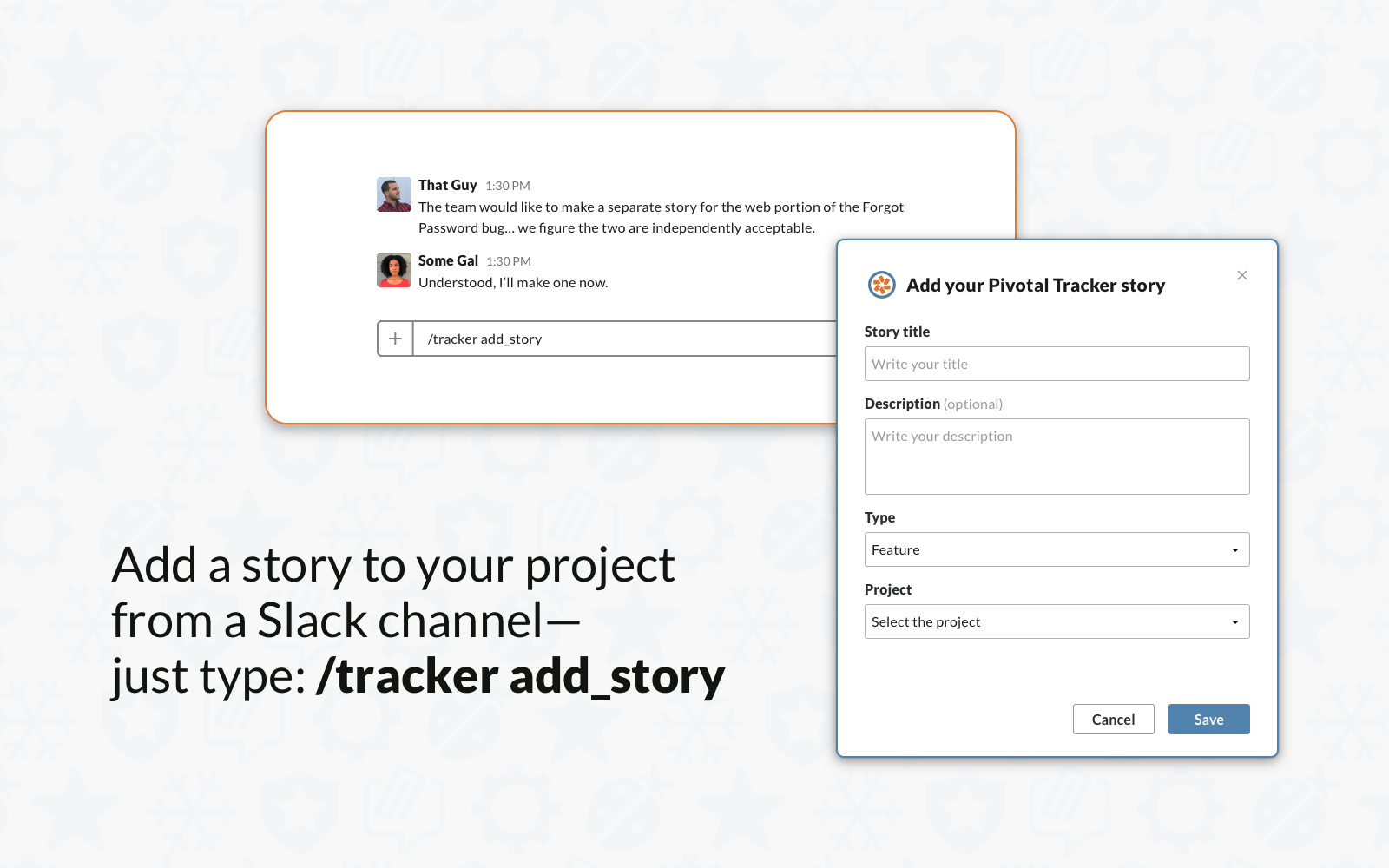 Update the state of stories
Our Pivotal Tracker app for Slack lets you change the state of stories right in Slack.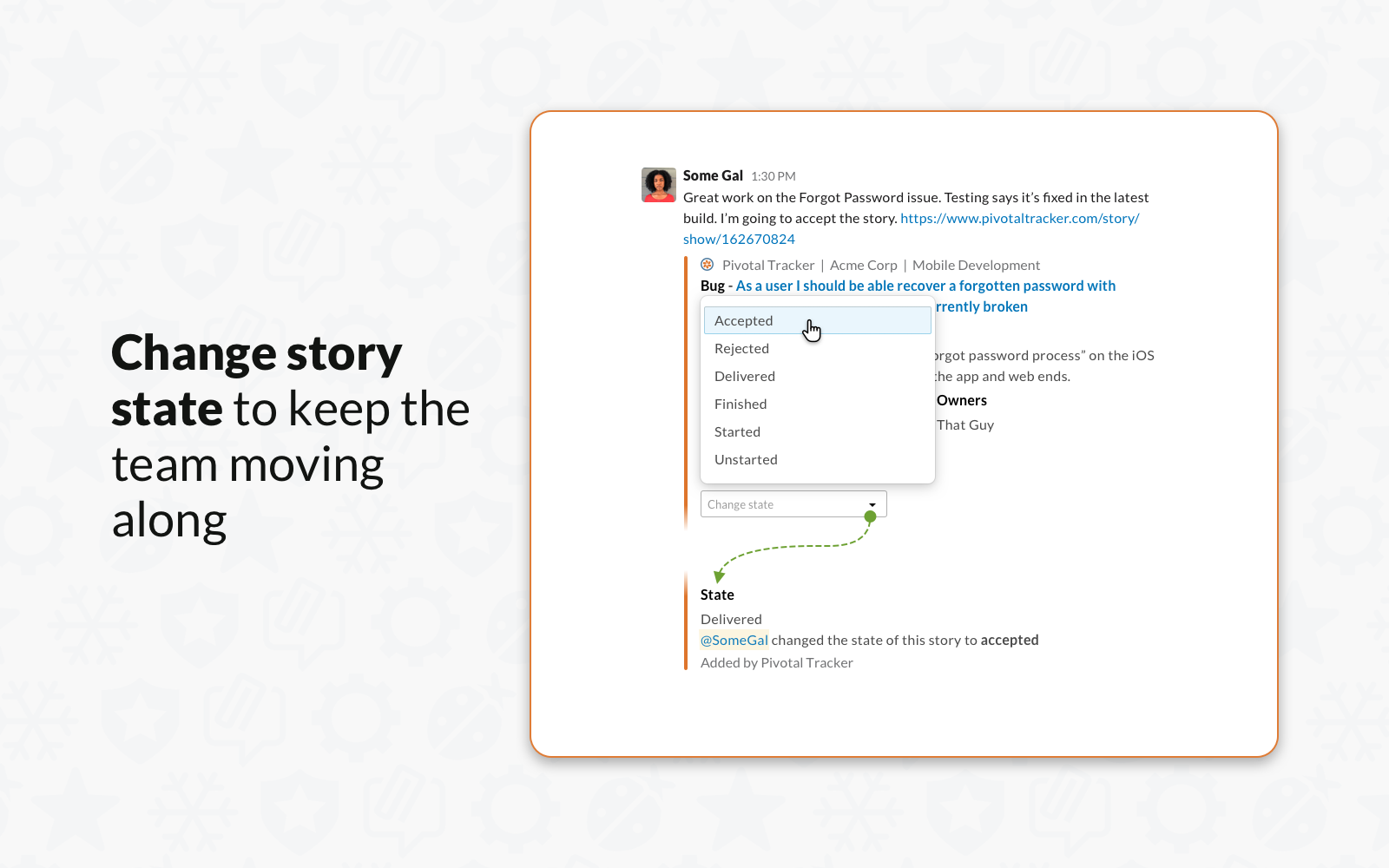 How to add the integration
Please install the Tracker app for Slack found in the Slack App Directory. Or click the button below:


Pivotal Tracker users can also connect to Slack via their Profile page.
Learn more and get help
What is Slack? Learn more about Slack here.
Where do I go for support? Visit Tracker's Help Center article for more information or email us.