Tracker has long provided API access to its core functionality, including stories, projects, account information, and more. We recognize, though, that not everyone has the time or resources to use the product this way.
In this spirit, we've created the Account Members report! This report allows account admins and owners to view a list of account members in CSV format. You can still access this info via the API, but now you don't need to know how to use curl to get it.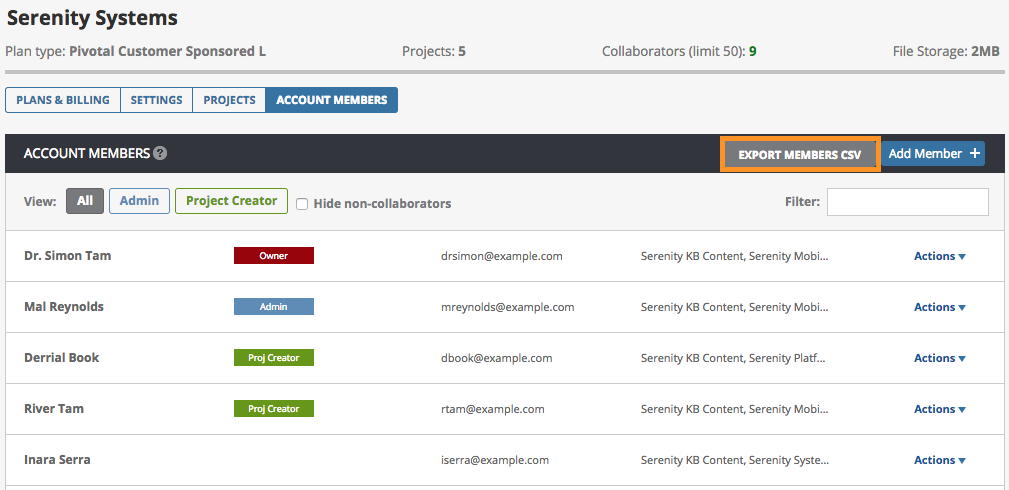 Whether you'd like to free up space for new members, make sure the right people have access to the right projects, or you're an Excel wizard and have something bigger planned with this sweet, sweet data, you can do it with the new Account Members report.
You can learn how to download your Account Members report by looking at our documentation. As ever, we welcome your feedback, so please use the Provide Feedback widget under Help in any project, contact us on Twitter, or email us for any other comments on this feature.