We're excited about the latest round of features in the iOS Tracker App! We think they'll make you faster at giving feedback and we've removed some of the noise when navigating a story.
Annotations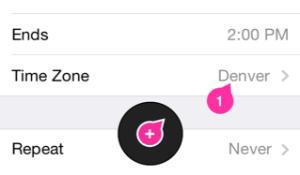 A picture is worth a thousand words, and now you can add more! Simply drop an annotation pin on a screenshot, provide text and bring clarity to an otherwise complicated issue.
Not only can you now attach multiple files to a comment but you can also view the attachments inline with the comments. Context is good.
Consolidated Git commits
Commits are now collapsed into a single entry so you can keep better track of the conversation.
Tapping will expand all the glorious commit details.
Hide accepted stories
When your team accomplishes a ton of work in the current iteration, hide the accepted stories to quickly get to ones that need your attention.
Multiple owners
More than one person working on a story? It's easy to add other owners to a story.
Swipe to read notifications

Swipe to read an individual notifications. Now cats can be Trackers, too!
If you liked this release, please rate it on the AppStore.
Trackalacka!