We've always focused the bulk of our attention on making Tracker a straightforward—yet powerful—tool to help you deliver fine software.
It's grown into quite the precocious 10-year-old as a result though, and we felt it was about time to tackle Tracker's 180 FAQ collection. We've revamped all of our help material and put it into one glorious, easily searchable spot. Here it is—the new Tracker Help Center.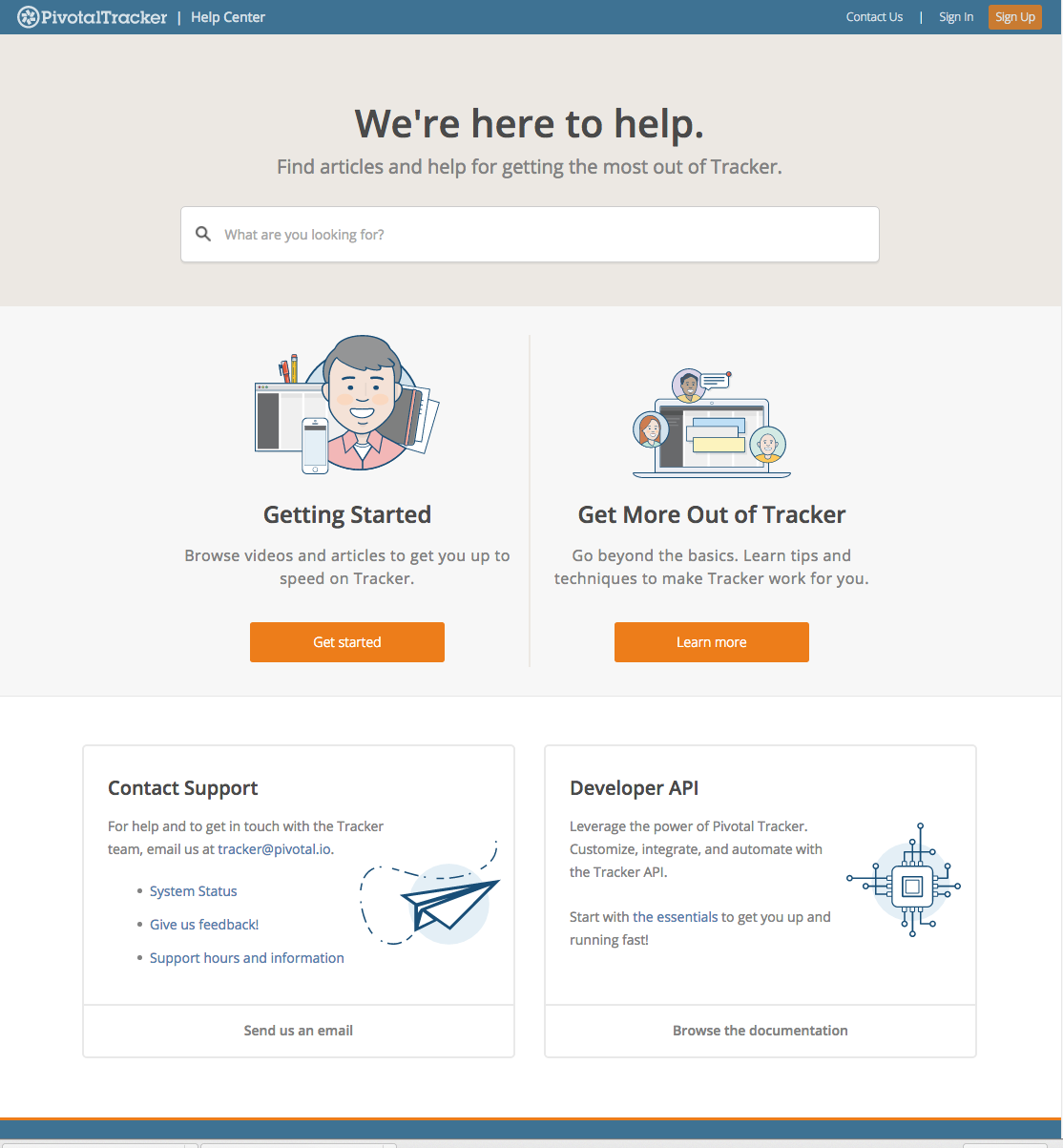 Click Help at the top right of Tracker, or in the footer, to get to the above landing page. Clicking on Search results or a button takes you to all the content you need.
Once there, along with a big Search box, you'll find a navigation sidebar to take you from the introductory steps all the way to wringing every last drop of project delivery goodness from Tracker. You'll find a Quick Start section, which provides a few steps and short videos to get you using Tracker within minutes. The practical Getting Started material includes Tracker Terminology so that we can speak the same language. That's followed by Getting More, with in-depth info and good practice guides. There are plenty of handy tips and notes throughout that should help even the most seasoned Tracker user enhance their experience.
Last but not least, there's information on how to send your feature requests and feedback, check on system status, find troubleshooting tips, and just get in touch for any answers you can't find.
Please tell us what you think, and what else you need from our Help Center. We'll update it as Tracker continues to improve, but you also can shape its content with your requests. So please do! As always, we'd love to hear from you and are flattered if you follow us for updates on Twitter.