Emoji have been one our most requested features, eliciting a fair share of comments on social media.
There were comments of despair:

And pleas for mercy:

Not to mention polite disbelief: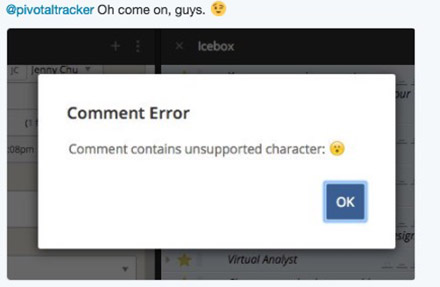 Which makes us extra pleased to announce native emoji support for Pivotal Tracker. 🎉
What are native emoji? 🤔 They are a set of unicode characters that your browser is able to display as graphic symbols. Unlike images, native emoji are effectively text and can be copied, pasted, and edited inside your Tracker story. You can add emoji in any story or epic field, as well as in project names. 👍
Another advantage to native emoji is that they can be added to Tracker in many ways. We included an add emoji button to comments that allows you to search for an emoji by name or category. 😲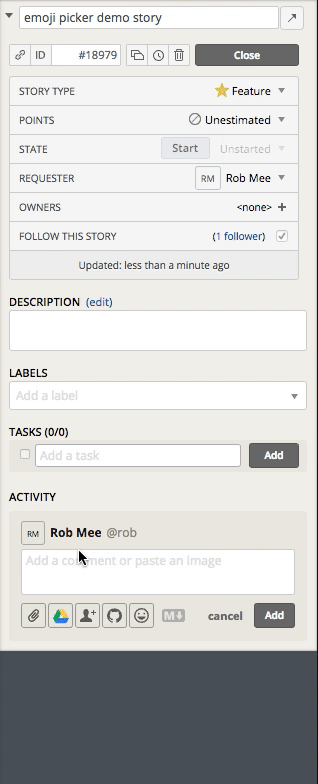 You can also use the native picker for your OS. For Mac OS, it's easy—just type CTRL + CMD + Space.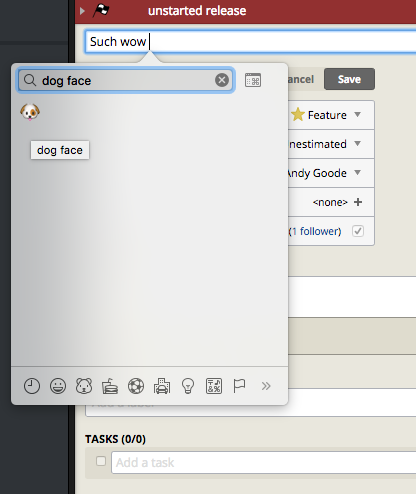 For Windows 10, click the touch keyboard icon on the right, and then click the 😄 face to show emoji. If the keyboard icon does not show, right-click the taskbar and select the Show touch keyboard button menu option.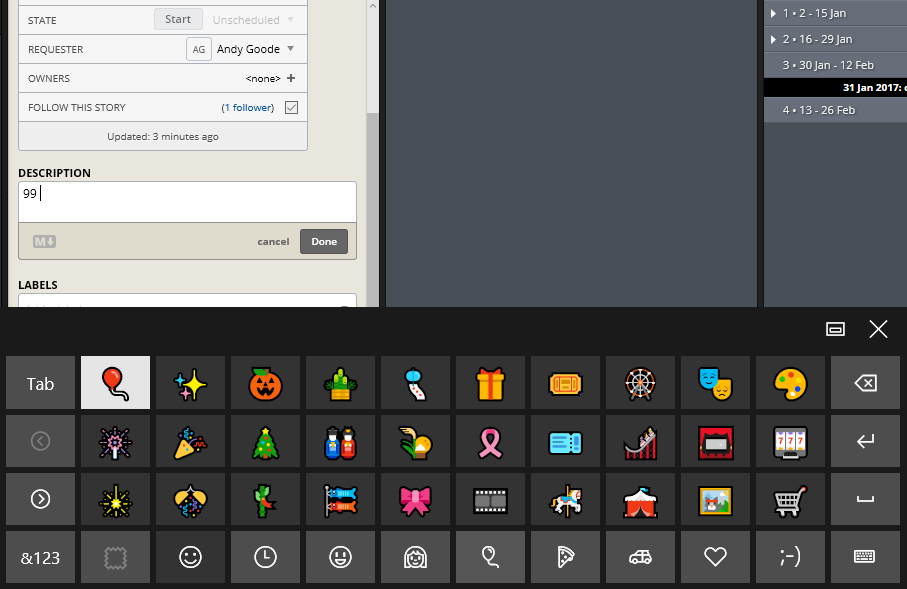 For more information, please check out our Help Center.
Finally, thank you to the following open-sourced projects for making this possible:
Try them out and let us know what you think via the Provide Feedback widget under Help in any project, email, or Twitter.