Different roles often create different types of stories in Tracker. Perhaps a tester creates Bugs, while developers might only create Chores and more often than not, product/project managers add Features. However since forever, new stories have always defaulted to being Features in Tracker, and two clicks were required to change to a different type. And wouldn't it be nice if different roles could control the default type of stories they create?
"Yes it would be!", our customers have consistently said. And with that, it's now possible to select your preferred default story type when creating stories, from your Profile page. The feature is "sticky" and will only change when you change it.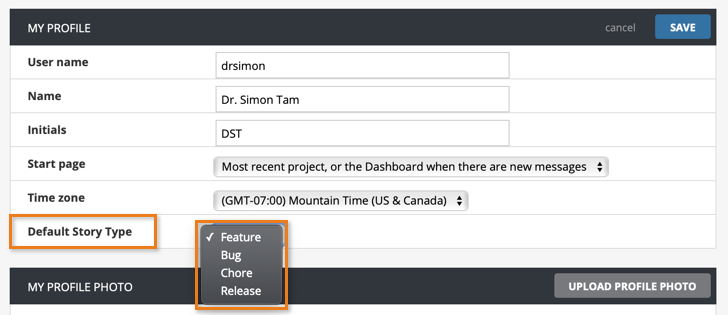 We hope that giving those extra clicks back makes Tracker life that much easier. As ever, please don't hesitate to share your feedback by emailing us at support@pivotaltracker.com or by using Provide Feedback under the Help menu in Tracker. We love hearing from you!
–The Tracker Team–