Thanks to everyone who came out to the Pivotal Tracker user group meetup in SF last week, we really enjoyed meeting everyone and the great 2+ hour discussion.
Next up is New York City! We just scheduled the NY.TUG meetup for Wednesday, October 19, at 6:30pm, in the Pivotal Labs office in Union Square.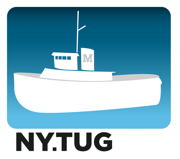 Come get an intro to Tracker, share feedback, and get a sneak preview of Epics—big upcoming feature to help with high level visibility as well as feature-level planning and design.
RSVP and more details here.