For those of you who have integrated Tracker with your Google Apps domain, you are already attaching your Google docs to stories, and have been able to invite members of your domain to Tracker easily.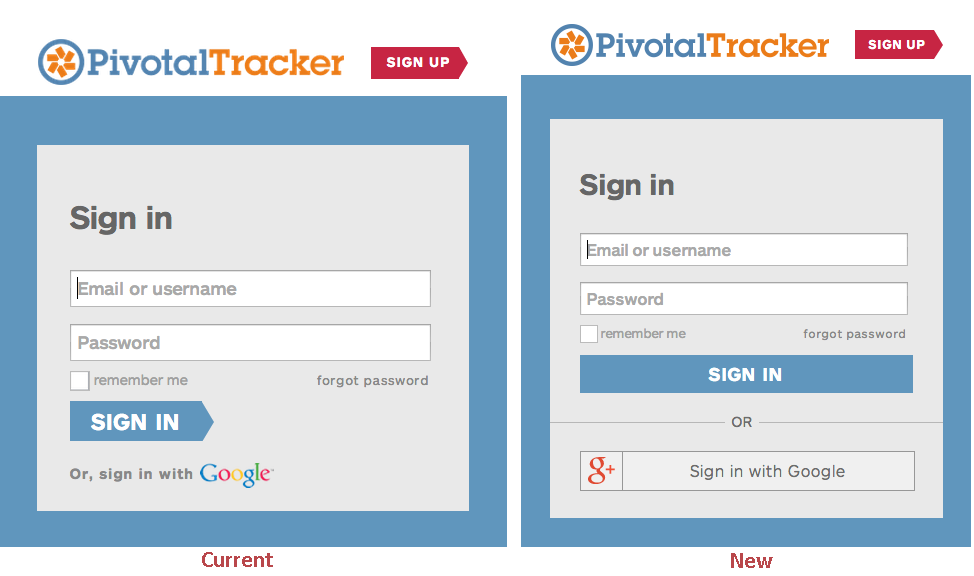 Some of you just use Google sign in to get into Tracker with your gmail address more conveniently.
This week, in order to take advantage of the latest Google APIs and features, we will be moving to OAuth 2.0 for Google Logins and Marketplace v2.0. So, that means a few changes, but for most of you the only difference will be that sign in is simplified. This update will allow us to stop asking you to select Google Accounts or Google Apps when you choose to sign in with Google.
After we update, however, you'll be asked to re-grant access to Tracker: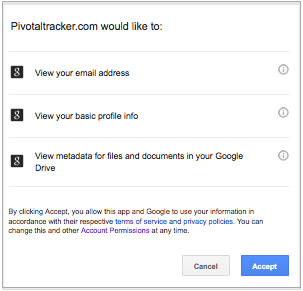 We have always asked to be able to view your email address, also your basic profile info. With this update we'll also need to request read-only metadata access to your Drive files, to support Google doc integration for provisioned domains. It should also allow us to extend the ability to attach Google docs to stories, to all Google users in future. So you can just click Accept, if you see this page, and you're all set.
For now, we have had to remove the ability to add account and project members from a list of your Google domain users. You can still invite people to your projects by using their email address, and we are looking at how to bring this feature back, also making it better than before.
If you're considering integrating your Tracker account with your Google domain, though you can still do so with Marketplace v1.0 for a little longer, we'll have another blog post up soon, with new details of how to do that in Google Marketplace v.2.0. Though we'll be migrating existing domains provisioned on Marketplace v1.0, to v2.0 in the near future, there will be nothing you or your domain admin will need to do.
Until then, you're welcome to ask any questions via email or comments below, and follow us on Twitter for the latest Tracker news.