The next San Francisco Tracker User Group (SF.TUG) meetup will be on Wednesday, September 28, at 6:30pm, in the Pivotal Labs office in San Francisco.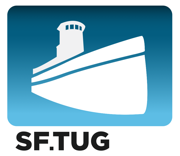 If you're new to Tracker, or could use a refresher, this is your chance to get an introduction. It's also a great to chance for more advanced users to give direct feedback, or ask all those difficult questions (e.g. just how do I organize that rapidly growing engineering team?)
There's also a secret agenda for this meetup. We'd like to get your feedback and discuss a big feature that's under development—Epics, designed to address a range of needs and scenarios from coarse-grained user interface design, to easy-to-digest team visibility of large features. Come and get a sneak preview!
Beverages and light snacks will be provided.