Last month, we made it so that clicking on a story comment notification (either in the app or in email) took you directly to the comment in which you'd been mentioned.
"That's great and all," we hear you saying, "but replying to that comment can be a bit painful when you're trying to keep everyone already @ mentioned in the conversation." Fair point!
Hold onto your horses, because now you can quickly reply to everyone who's part of a comment thread with one click.
Just mouse over a comment and click the new Reply button.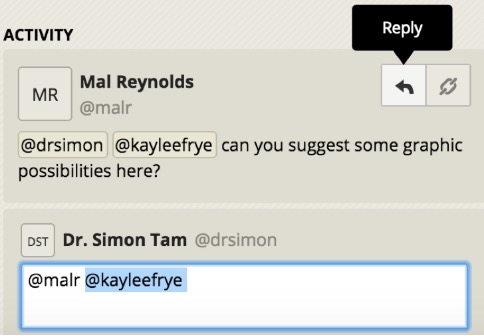 You'll notice that the people previously mentioned are selected by default, making it easy to remove them if you meant to reply only to the comment author. To keep them, just hit the right arrow key and start typing to your heart's content.
As always, please share your feedback via the in-app widget (in the Help dropdown when in a project), or email us.