We recently launched a Consultancy Directory, featuring consultancies representing a wide variety of sizes, services offered, and locations. So if you're in the business of helping other companies and use Pivotal Tracker, we'd love for you to add your name. Please go here to do just that.
Even if you're not a consultancy yourself, you may be in the market for a little help organizing your team or building an app. In that case, you could find the perfect partner here—no matter the kind of support you need or where in the world you're located.
The directory is fairly straightforward. Filter by service type or location, or search by name to find the consultancy for you, then contact them directly (as desired). Just be sure to say you found them in the Pivotal Tracker Super Excellent, Actually Awesome Consultancy Directory (full name).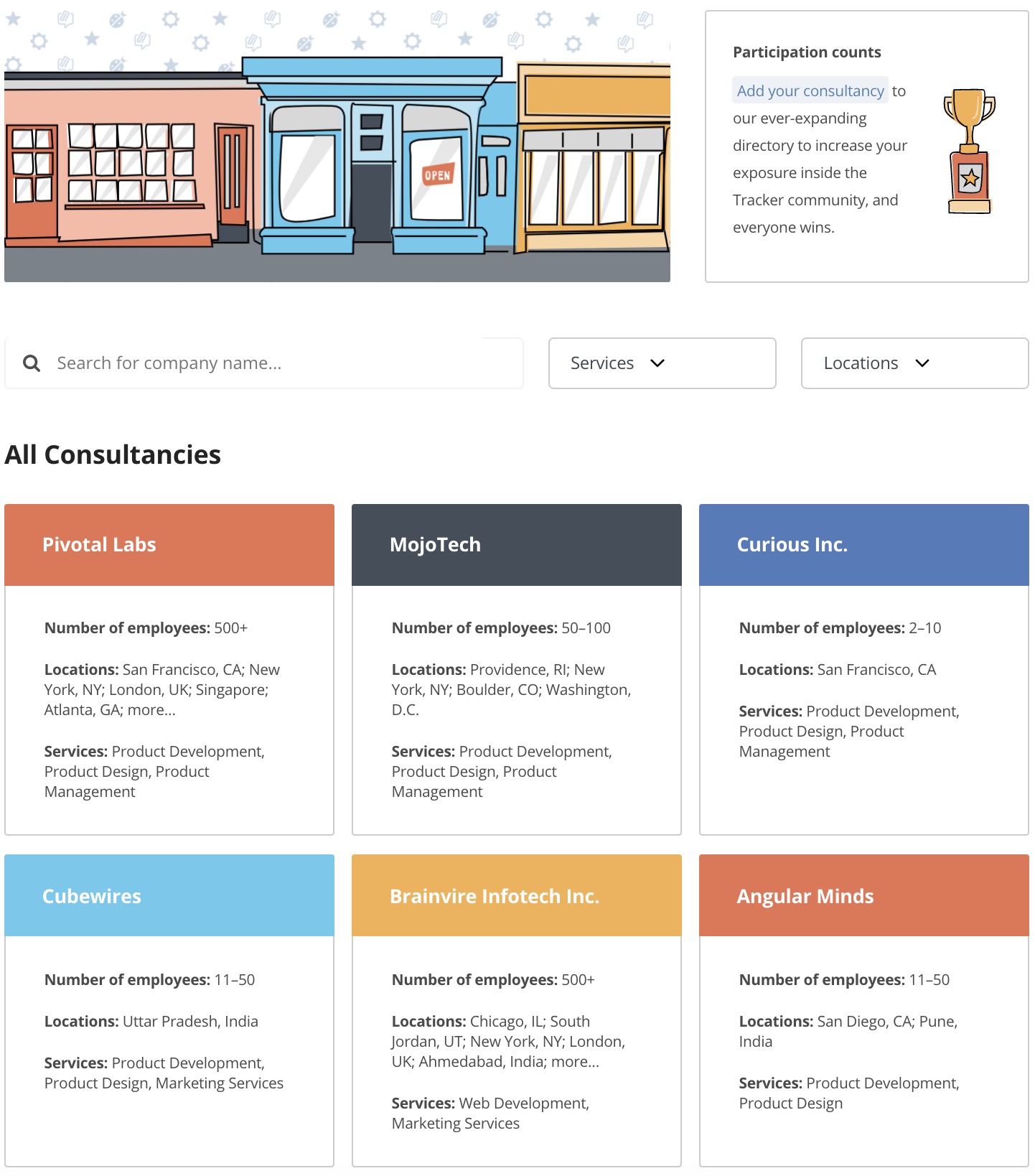 And if you want to get listed, we just need you to provide a few details about your consultancy in this short form and we'll get you into the directory in 20 minutes or less. (Real talk: it's probably best to allow a day or two!)
Have ideas on what would make this directory more helpful, or any other thoughts? We like those, and you can send them to support@pivotaltracker.com.