There's a fresh, newly redesigned Pivotal Tracker, with a ton of new features, optimized for growing teams. But you probably already know that, because most of you have been using it for months now! Thanks for all the great feedback, Tracker wouldn't be what it is today without such a passionate and involved user community.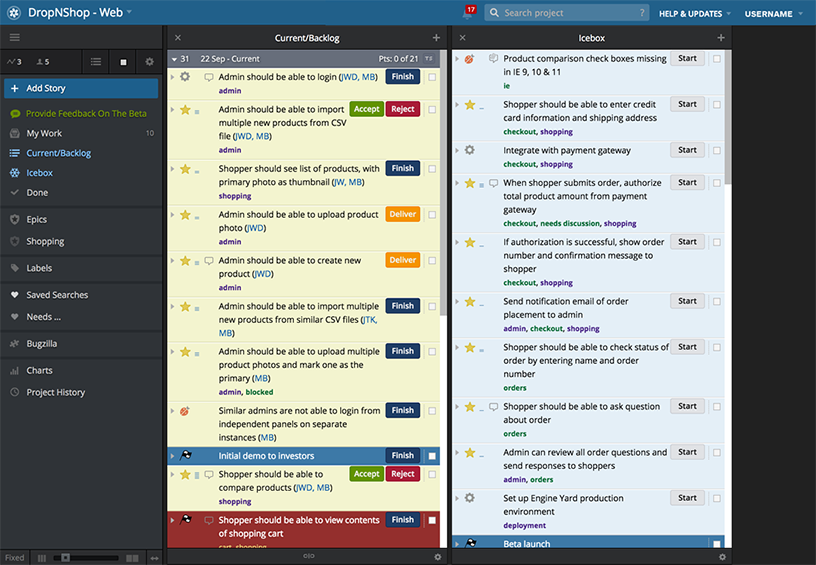 New Developer API (V5)
The vastly improved, comprehensive developer API V5 is also now out of beta. It's been super stable for most of the year, and many great Tracker tools and integrations have already been built with it (check them out in the App Bazaar). Note: Now that it's out of beta, it means that we will not be making any potentially "breaking" changes to the API endpoints or the representation of JSON data being passed in/out. We may add new parameters and/or resource properties at any time though, so please keep that in mind when writing code against the API. Full documentation for the developer API can be found here.
Keeping up with updates
2015 is going to be an exciting year for Tracker, so make sure you don't miss out. Follow us on Twitter or Facebook, and as always, please email the team with any feedback.