Moving a story to change its priority has been a fundamental feature in Pivotal Tracker. For far too long, that functionality has been limited to using a mouse.
Those days are over! With our latest update, when a story card has focus, you can now select the story to move it by pressing the spacebar, using the up and down arrows and pressing spacebar again to find it a new home.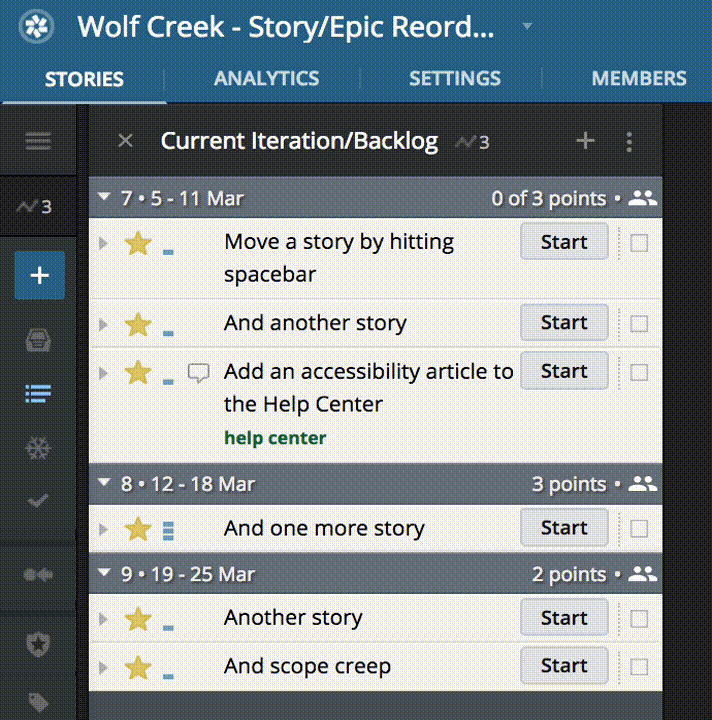 Currently, it only works for moving a story within the same panel. Check out this article in the Help Center for more details, and use the Provide Feedback widget under Help in any project, contact us on Twitter, or email us for any other comments on this feature.