Our mobile team has been hard at work over the last months improving the Tracker iOS app, and we're excited to release the latest update: version 3.2. Get it now in the App Store!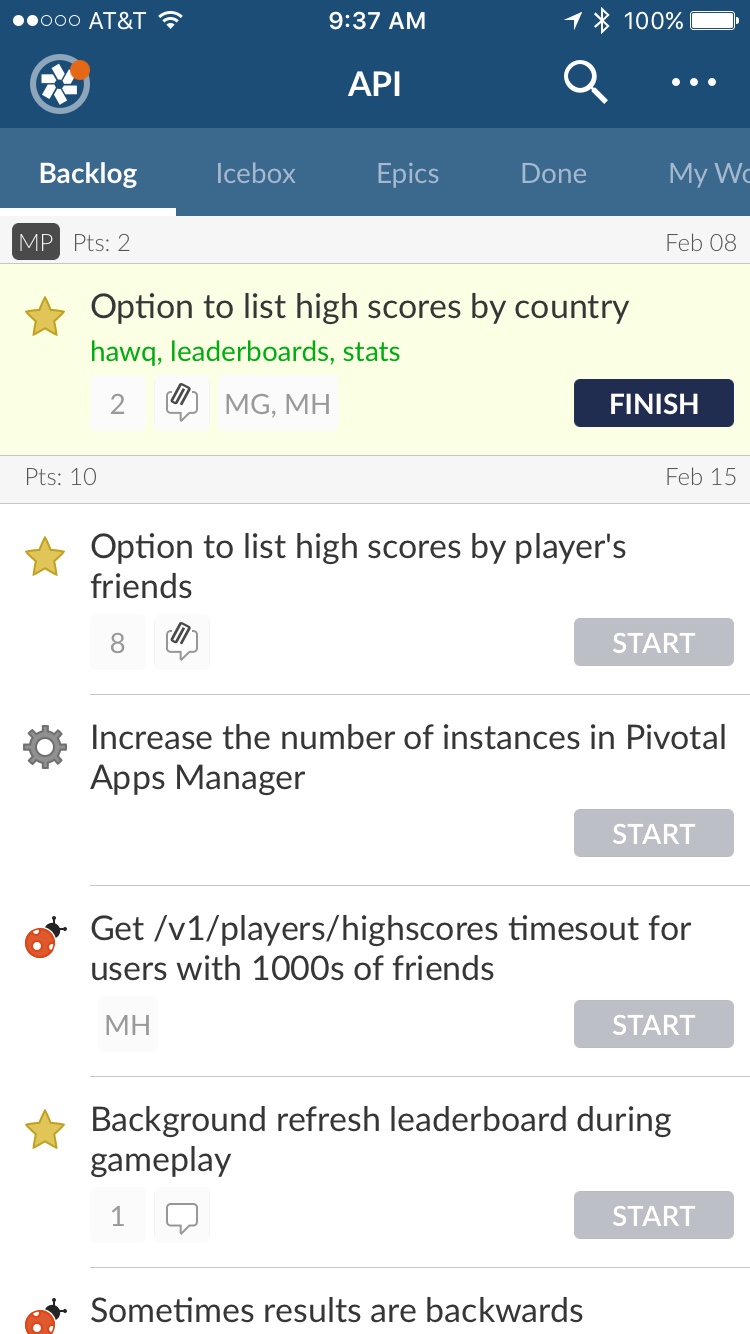 This new version has a bunch of new features and tweaks, such as these right here:
We've rejiggered Story Previews so that, on average, two more stories will show in the Project view.
On your iPhone, swiping in Project view switches between panels.
We placed a Story State button on the Preview for convenience, since no one was using the old way (swiping a story from left to right in the Project View).
Search now shows five of your most recent searches, making it a little more helpful.
iPad now remembers the panels you had open when switching between projects. Way to go, iPad!
Dragging and dropping stories on your iPhone and iPad is cleaner and clearer.
When looking at a story, you can move to the next or previous story by hitting the up and down arrows in the upper right corner of your screen. It's handy!
When you reject a story, you'll be prompted to give a rejection note to better communicate with your team.
Notifications have been tweaked as well. You can now filter them by Unread, Mentions, and All, making them easier to tend to. You can also swipe from left to right to Mark as Read and/or respond to that notification.
We refined a lot of issues around entering content (i.e., stories, descriptions, tasks, comments, etc.)—there's more to do, but it's better than before.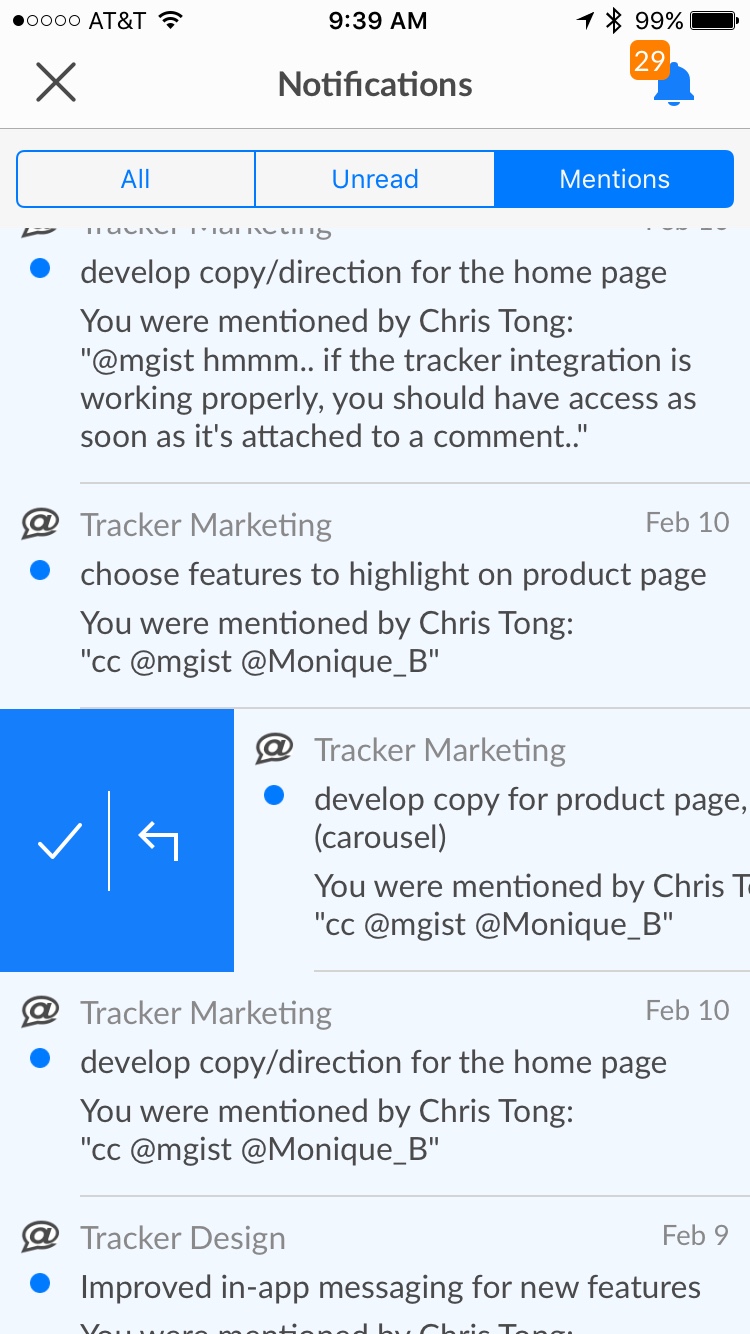 Check out the new version in the App Store. And as always, we welcome your feedback as we continue trying to make the app better; please email your comments to support@pivotaltracker.com.