Now you don't even need to sign in with Google to add Drive files to your stories. Clicking the new Drive icon in an expanded story will either use the Google identity you are currently signed in with or prompt you to sign in to Google.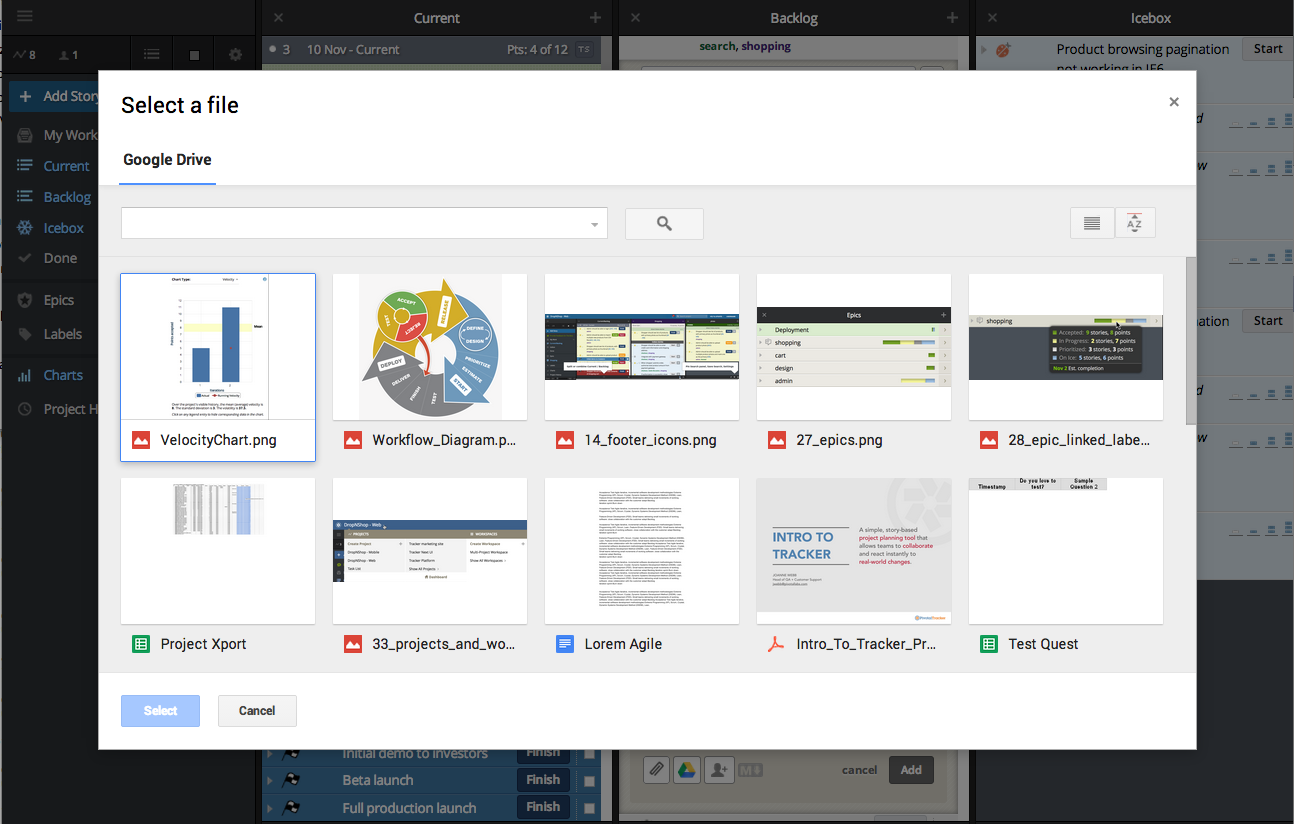 Then if you haven't already granted permission, you'll see this to allow Tracker to show you (and you only) a list of your recent Drive files: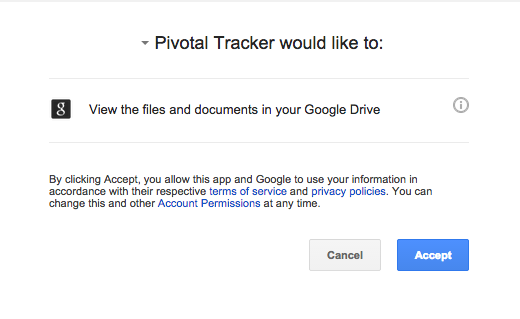 Note: Even after they are added, no-one can open any of your Google files, unless you've shared those files with them in Drive.
If you are signed in with more than one Google identity you might not see the Drive items you're expecting. Google controls what's displayed when you click the Drive icon, so please check which Google account you give (or gave) permission for.
For those of you who do wish to sign in with Google, but not add Drive documents to stories, you might like to make sure access permissions are set correctly for that.
Just sign out of Tracker then go to your Google Account's Security page to remove account permissions for Tracker. Then, when you sign in to Tracker again with Google, you will only be asked to allow Tracker to view your email address and basic profile info.
Also, a quick reminder that the "remember me" checkbox on the Tracker Sign in page, only applies to your Tracker login and password. Google's equivalent is the Stay signed in option on their sign in page.
We hope this is a welcome improvement, and would love to hear your feedback on what else you might like to be able to do with Tracker and Google together. So please let us know your ideas and questions via email (and follow us on Twitter for the latest Tracker news).