With GitHub's help, we've added Pivotal Tracker to the list of GitHub's built in service hooks, making it easier to tie commits to Tracker stories.
To set it up, go to the Repository Administration section of your GitHub repo, click on Service Hooks on the left, and choose PivotalTracker from the list. Enter your API token, and you should be good to go.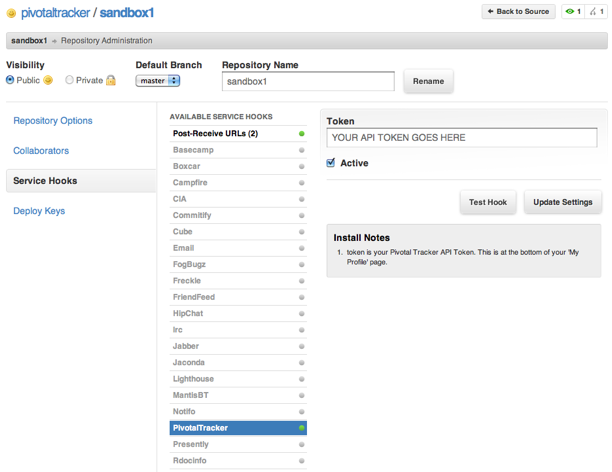 More on Tracker commit hooks on the API help page.