Commit activity on a story can sometimes take over the conversation and make the activity stream unwieldy. No one likes to sift through seemingly endless commits to find what they need.
To reduce the noise and the story length, we now collapse consecutive commits to show just the latest commit. You can still view how many commits have happened and all the commit details by expanding the commits. We hope this strikes the right balance between the conversation and reflecting the true the development of a story.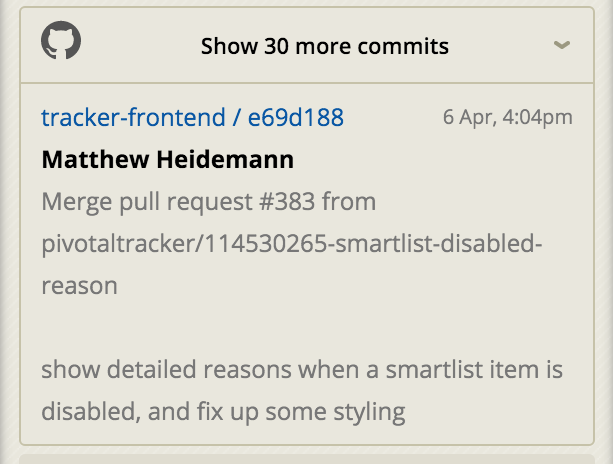 Let us know what you think on Twitter or via the Send us feedback button in the app.