As promised, we've added to what you can do when you sign in to Tracker with Google. Now, you don't have to integrate Tracker with your Google Apps domain to be able to attach your Google Drive files to stories, after you next sign in via Google.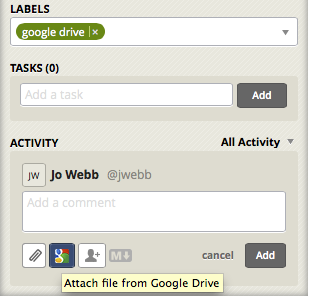 When you sign in via Google, we'll have to ask you to grant access to Tracker one more time.
We require the metadata permission in order to show you (and only you) a list of your recent Google Drive files, when you click the Google icon in expanded stories.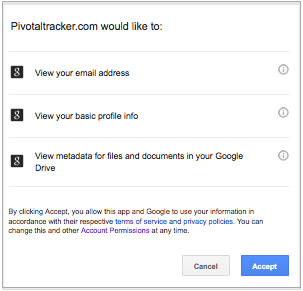 If you choose not to accept the needed permissions, and not use your Google Drive files in Tracker, then just sign in with your Tracker password.
We'd love to hear your feedback on what else you might like to be able to do with Tracker and Google together. So please let us know your ideas and questions via email (and follow us on Twitter for the latest Tracker news).