We've updated the Tracker Android app to include profile photos and better support for tablets. Version 2.1 is available on Google Play right this very moment.
That's right, profile photos are everywhere! Look around you: is that a profile photo? Probably! Do not taunt the profile photo.
And say, do you have one of those fancy tablets? Huzzah for you, as it's now super easy to drag a story across a panel on your enormous tablet touchscreen.
In story details, you can now view beautiful mugshots of your teammates on that same enormous screen (v. flattering, no doubt).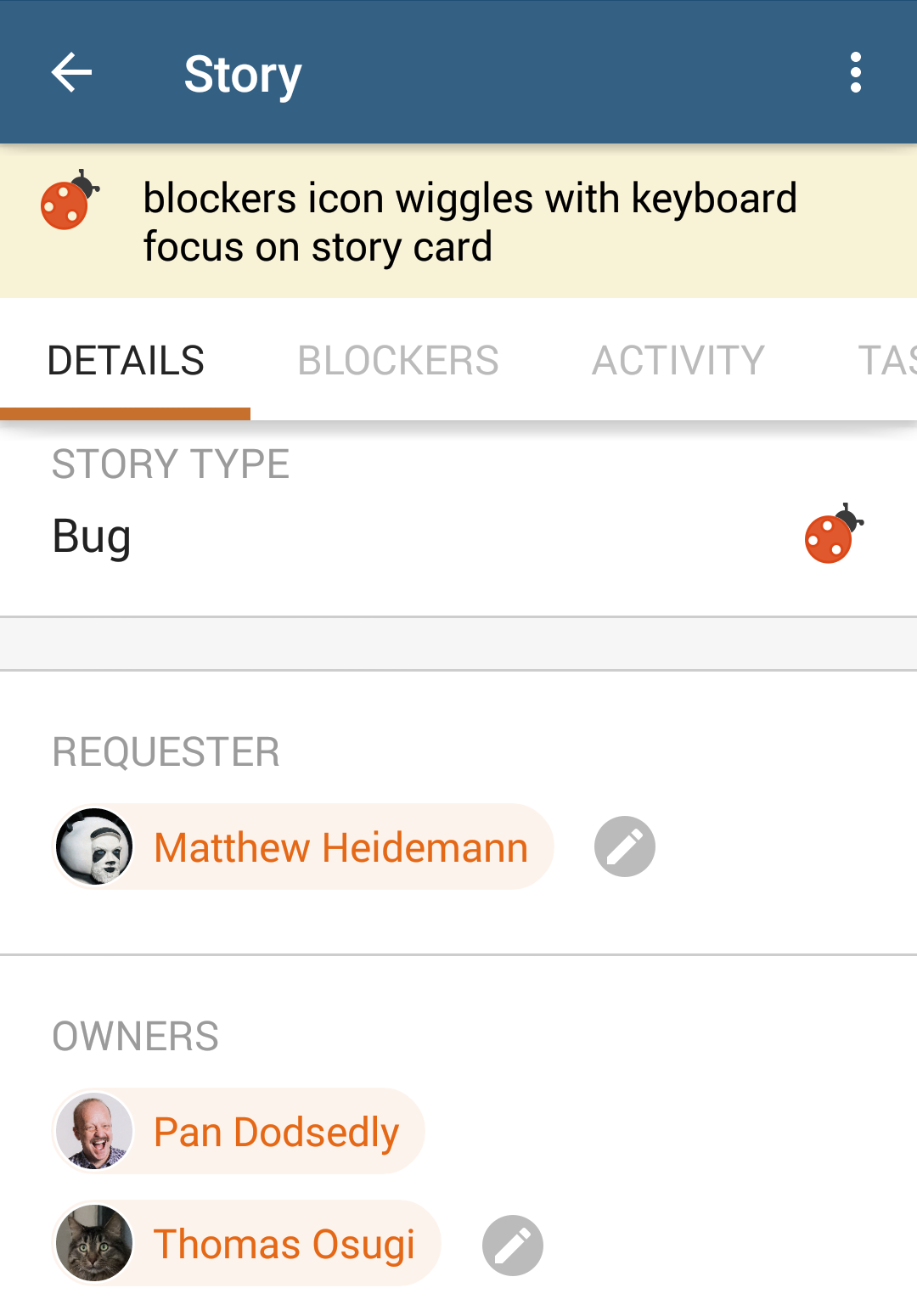 We also fixed some pretty bad behavior with Android 8 not showing the Backlog or synchronizing. That ghastly business is behind us now, and we shall never speak of it again.
Grab the update on Google Play, and please let us know how this new version is working out for you. Send your feedback via email, and be sure to follow us on Twitter and review the app (if you want, no pressure, really).