As we approach the second birthday of the Tracker Android app—we can still remember when it was just a burping alpha—it's worth noting how much it continues to improve. On that point, the latest update includes even more functionality that brings the Android of our eye more in line with the Tracker web app. Version 1.2.2 is available now—go get it!
Here's what's new in this update:
Blockers have arrived!
Blockers have been a big hit since we introduced them, and now you can use their blocking goodness to easily spot or call out story impediments on Android. You can see all blocking stories, as well as blocker notifications (including push, for mentions in blockers). (Note to iOS users: Blocking Day is coming soon for you.)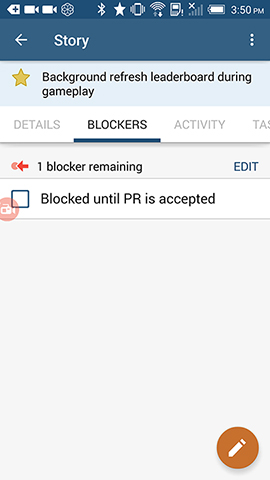 Prioritization
You can now use the power of your fingers as nature intended—to prioritize! Drag and drop stories or epics by long-pressing on a story card to move it around your Icebox or Backlog. With this new ability, think of all the things you'll put in the right order.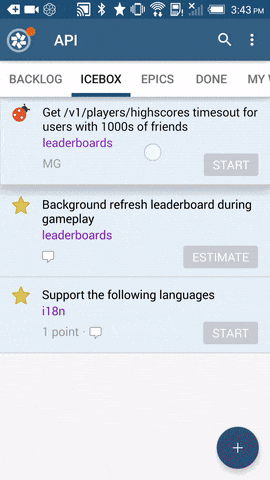 We divorced some bugs
It wasn't working out between some bugs and us, so after careful consideration, we've decided to consciously uncouple. Things remain amicable, and we'd greatly appreciate maintaining our privacy during this difficult time.
The update is available now on Google Play. Please let us know how this new version is working out for you. Send your feedback via email, and be sure to follow us on Twitter and review the app (if you want, no pressure, really).