Since we first released the Android Alpha over the summer, we've been hard at work revising and improving it to stay on the path we outlined. And now we're pleased to release Android v0.9, with a host of updates. Get it now!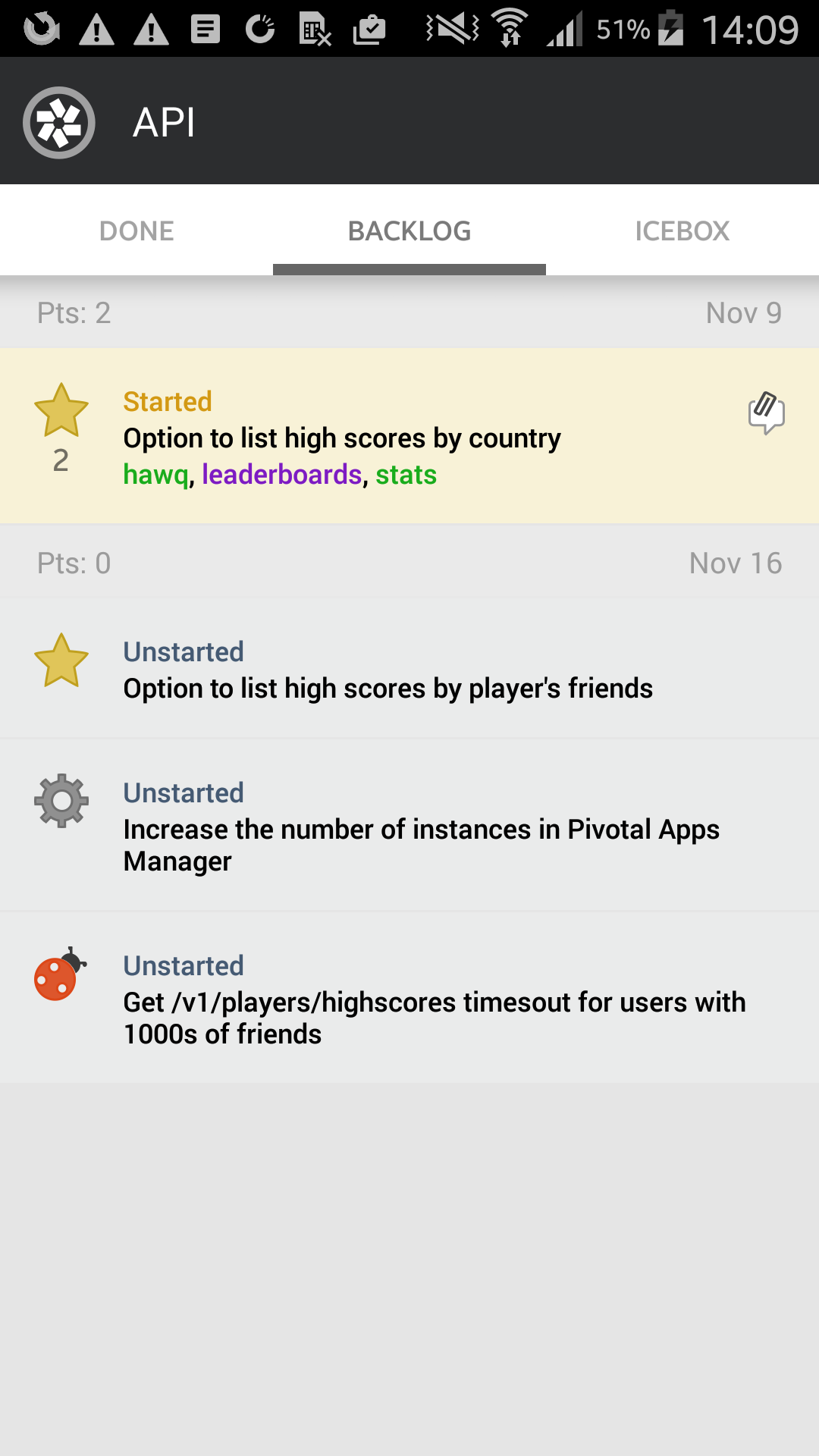 We removed the Everything panel and replaced it with Backlog, Icebox, and Done panels, which should be vastly more useful, as well as more reflective of the Tracker Web Experience (coming to IMAX theaters in 2017).

The aforementioned Backlog panel has also been gussied up with iteration markers, for your iterating pleasure.

At long last, you can add a story! For now, you can only add that story to the Icebox, but more story adding options are on the horizon.

We conducted a thorough zapping of the bugs.
More updates are coming soon. After you have a chance to play around with it, let us know how this update is working out for you. Please send your feedback via email.