After months of work and testing, we're excited to announce the release of v1.0 of the Pivotal Tracker Android app! The app has been re-engineered from the ground up, and shaped by your feedback. The fuller version of the app means that you can not only view your notifications and projects, but do so much more. Get it now!
Here's what's new in this version:
See all the work you own or requested in one place with the My Work panel.
Manage your epics and epic stories.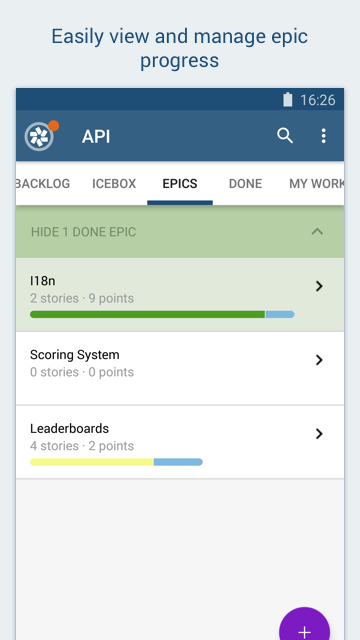 Prioritize stories easily by moving them to and from the top of the Backlog or Icebox.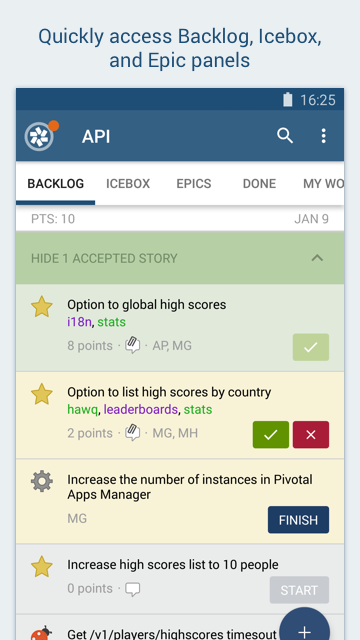 Filter notifications by unread or mentions to see only the messages you want to see.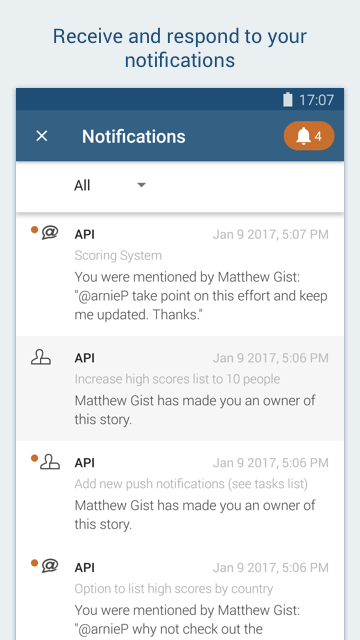 Swipe to reply or easily dismiss a notification.
Search within a project to find the stories, conversations, or documents you need.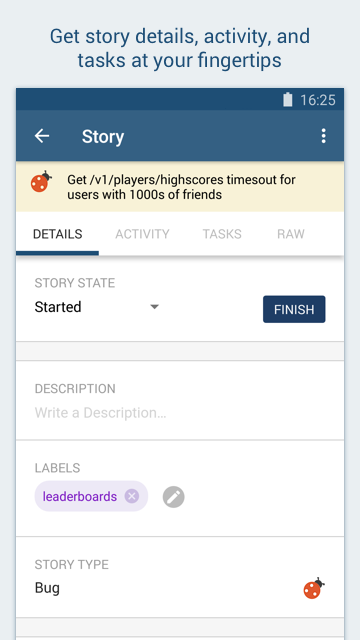 SSO support for enterprise customers streamlines the sign-in process.
We also made a slew of bug fixes, which should considerably improve performance. (But please, a moment of silence for our dearly departed bugs. OK, let's move on.)
Up next for the Android app: push notifications for @mentions.
As you get used to this new version, please let us know how it's working out for you. Send your feedback via email, and be sure to follow us on Twitter and review the app in the Google Play (if you want, no bigs).