Numerics
Get this integration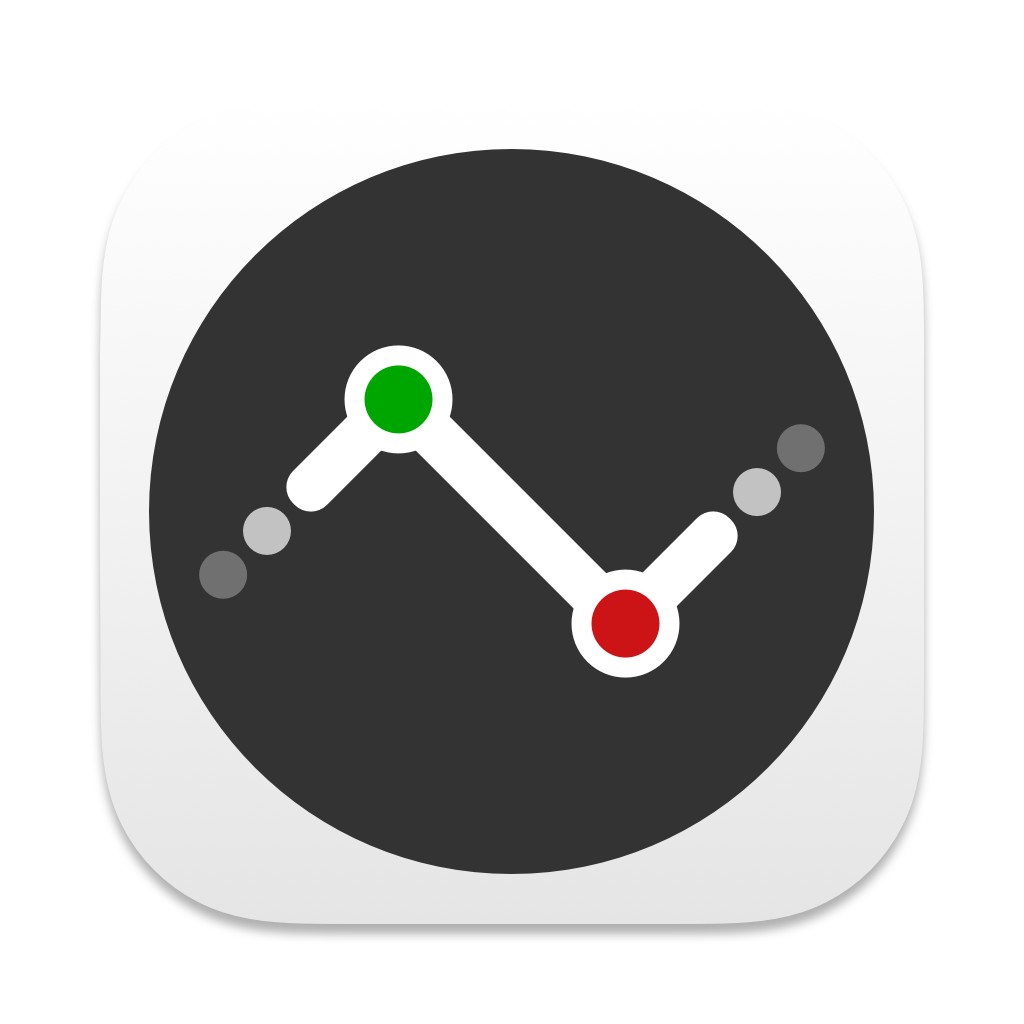 A native KPI dashboard app to track & share your Pivotal Tracker metrics with teams in realtime
Build data-driven dashboards from Pivotal Tracker in minutes.
Visualize key Pivotal Tracker metrics including projects, iterations and stories in beautiful dashboards.
With 19 ready-to-use KPIs, Numerics empowers you to quickly design dashboards that track your project performance.
Combine KPIs from Pivotal Tracker along with 90+ SaaS tools, apps, no-code databases & even spreadsheets to create comprehensive reports in a single place. Stop wasting time scouring through multiple apps or spreadsheets each day!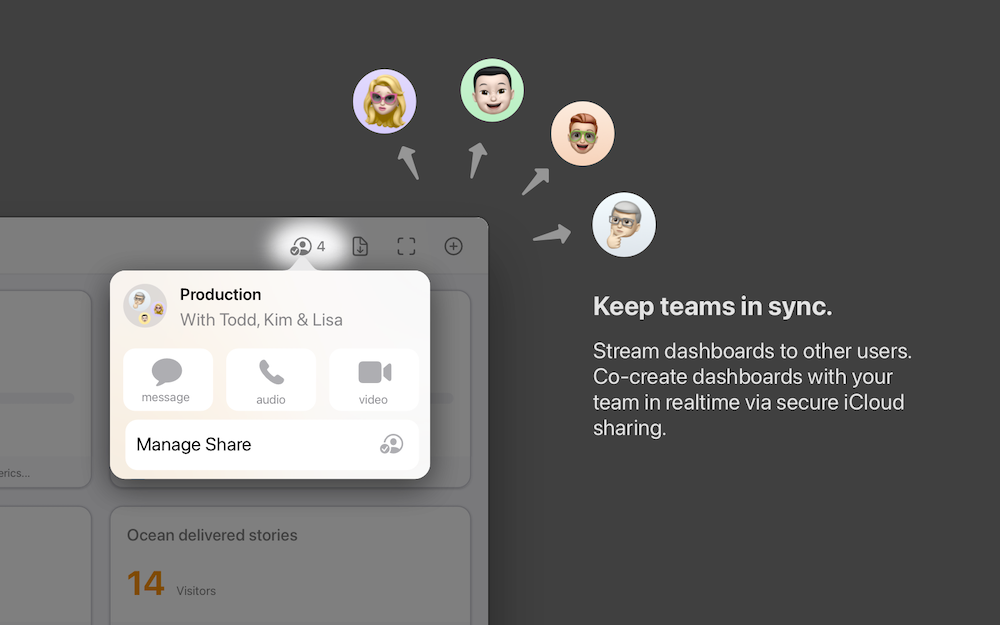 Monitor Pivotal Tracker metrics natively on the Mac, iPhone, iPad, Apple Watch & Apple TV.
Developed natively for all Apple device form factors and features, Numerics provides an unparalleled user experience.
Enjoy a personalized experience with Notification Center widgets, Lock Screen and Home Screen widgets, Light / Dark mode switching, attractive Apple Watch complications and much more!
Numerics draws on the core MacOS & iOS features you're so familiar with to deliver important metrics via Siri, Notifications & Spotlight.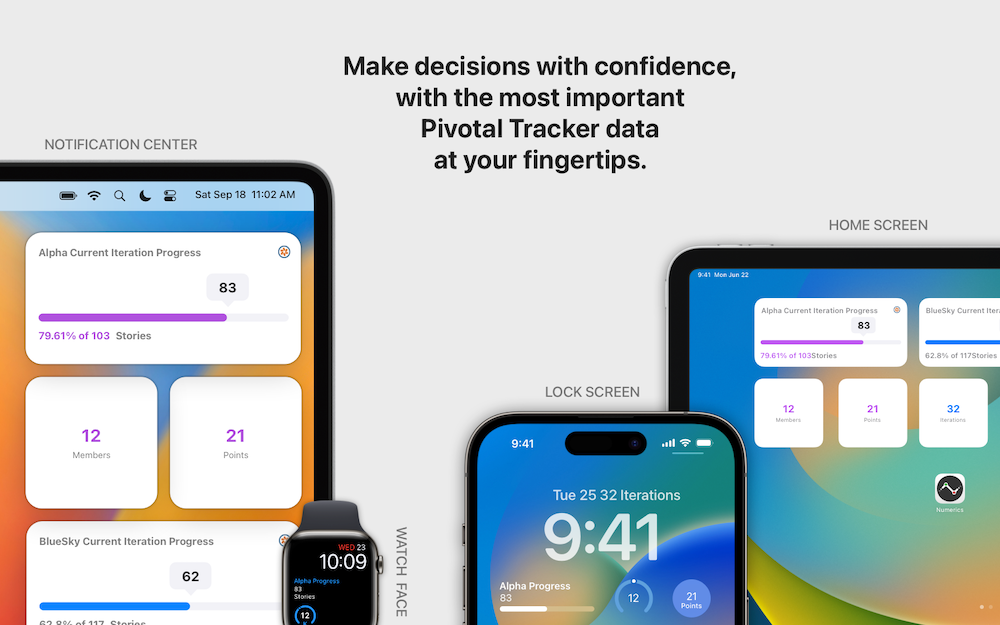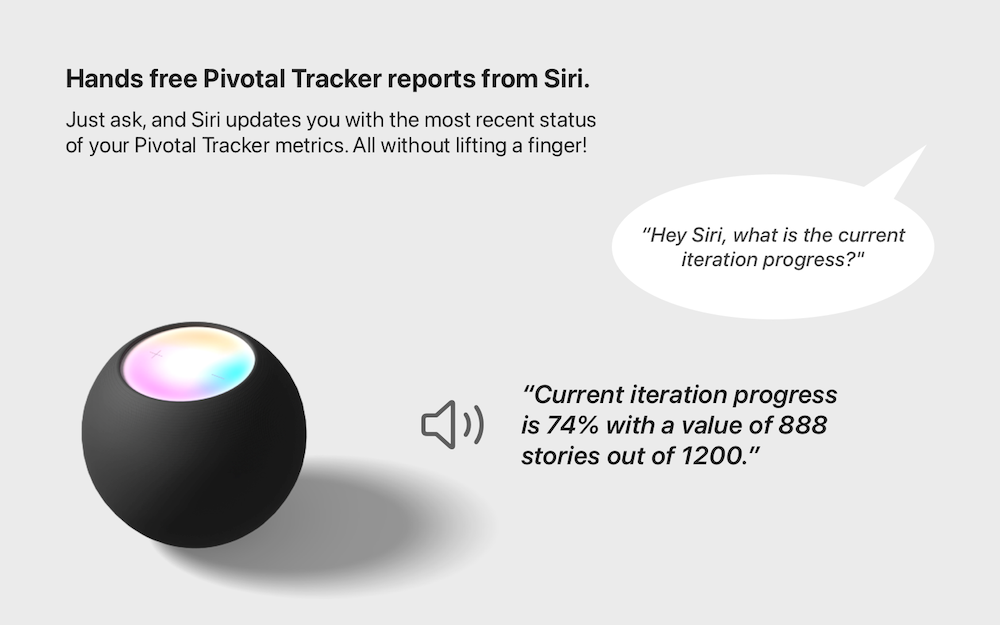 Quantify the value of Pivotal Tracker to your boss or clients.
Stream dashboards powered by iCloud Sharing, to keep everyone in sync and ensure that important marketing performance information gets out at the same time.
Teams can co-create dashboards by contributing their own KPIs to shared dashboards - without ever having to share credentials!
Any updates made, appear on the shared dashboards automatically. All this with the data residing solely in the user's iCloud DBs. Cynapse has no access to the users data in any form, at any time.
Key Features
19 Pivotal Tracker ready-to-use KPI templates to create dashboards in a few taps / clicks. No code required.
100% native app. Direct device-to-ActiveCampaign connections, processed entirely on-device, making it secure-by-design.
Visualizations automatically adapt to all device sizes and display points such as the Home Screen, MacOS sidebar etc..
Wear your Pivotal Tracker KPIs on your Apple Watch and stay up to date with your project performance on-the-go.
Keep teams in sync with big screen Pivotal Tracker TV dashboards for your office walls.
Design dashboards once & track metrics on all devices. Apple iCloud Sync ensures dashboards stay updated at all times.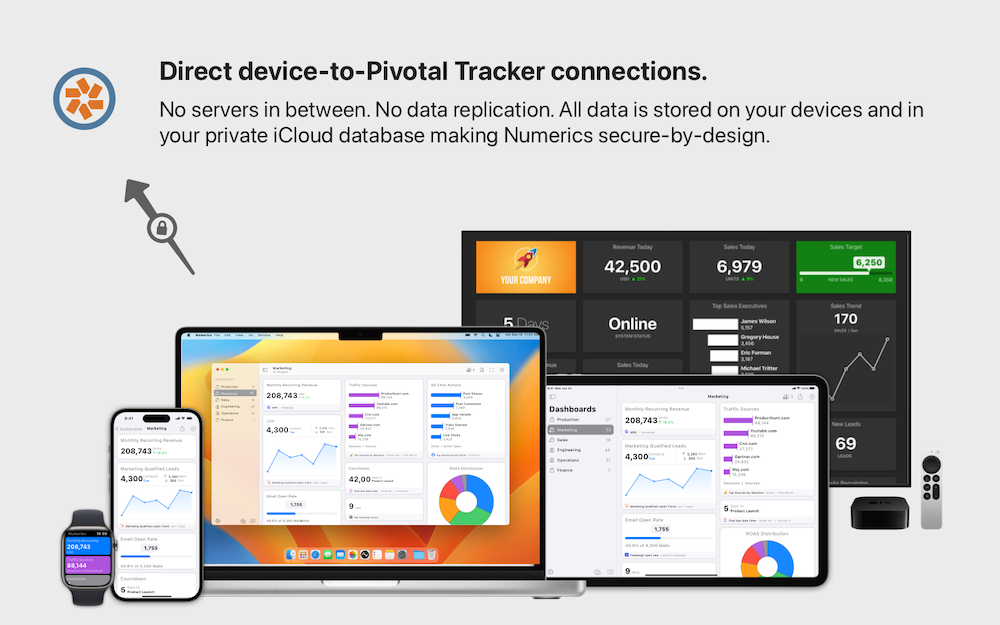 Category: Analytics