Clockly
Get this integration
Clockly is time tracking software designed to assist businesses in tracking employee productivity and optimising business operations. Clockly provides information about your projects, tasks, and budgets. This software is used in a variety of industries, including those that rely on freelancers and hourly workers. It's also used by professionals who bill their clients on an hourly basis.
Time tracking software Clockly by 500apps helps track time, monitor employees, manage payroll. Gain insights into team activity levels and engagement with activity screenshots, mouse and keystrokes tracking, and more. Measure the performance of your team members with in-depth reports and find opportunities to grow. Make data-driven decisions to help your teams improve their productivity levels and uplift performance. Get access to 39 apps for $14.99 per user per month.
Features:
Time Tracking: Keep track of every hour, whether your team is in the office or working from home. With one click, Clockly time tracking goes to work, counting hours in the background, keeping you informed without interrupting the workflow of your employees.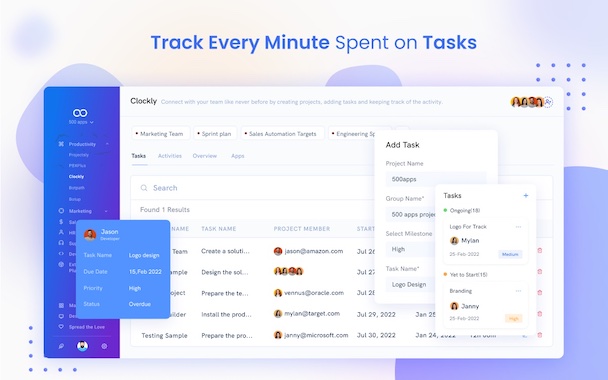 Employee Monitoring: Manage your team from anywhere in the world. Give your employees more autonomy. Boost productivity with employee monitoring that helps you identify problem areas and employees costing you time and money.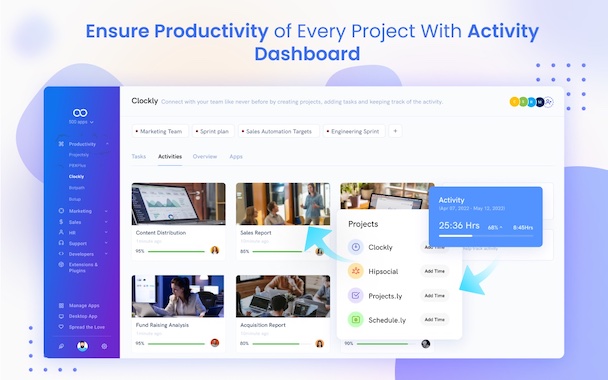 Project Budgeting: Get all your projects from Clockly or third-party services in one place for better organization and productivity measurement. Easily manage project budgets, tasks, and reporting.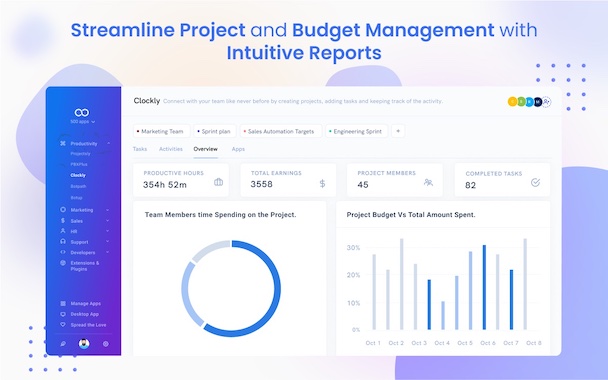 Online Timesheets: Online timesheet Software for automatic timesheet generation so you know your employees are consistently getting paid what they deserve.
Time Tracking Reports: Use in-depth analytics to perform changes on the basis of actionable data. Easily export or share with team members with the help of exporting features.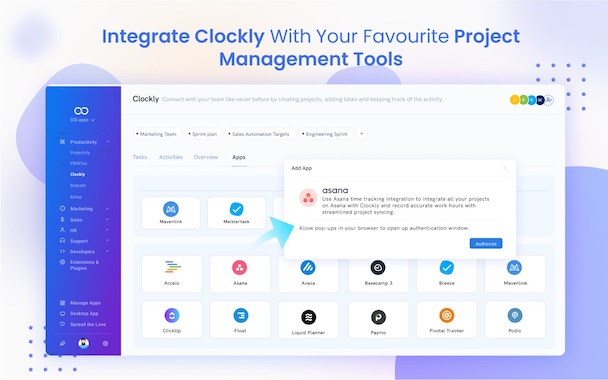 Category: Time Tracking