At Pivotal Tracker, we're trying to make life better for developers all over the world, one project at a time. Our philosophy is that a good tool helps you do your job and gets out of your way, allowing you to focus on what's important. We're looking for a few great engineers to join our team to work on improving the greatest agile communication tool around. If this sounds like something you can get behind, read on to learn about life on the Tracker team.
Great culture
Daily catered breakfasts
Start the day off right with a catered breakfast while you catch up with your team, then hit the ground running—together.
Ping-pong
When you need to get up and stretch your legs and reset your brain, grab a ping-pong paddle and show off your skills (bragging rights included).
Small team
The Pivotal Tracker team is lean and mean, which means you'll have an immediate impact.
Collaboration is key
We build things as a team, so we make decisions as a team. We believe a highly collaborative approach is part of the DNA of success.
Fun Fridays
At the end of the week, get the weekend started a little early with some head-to-head gaming.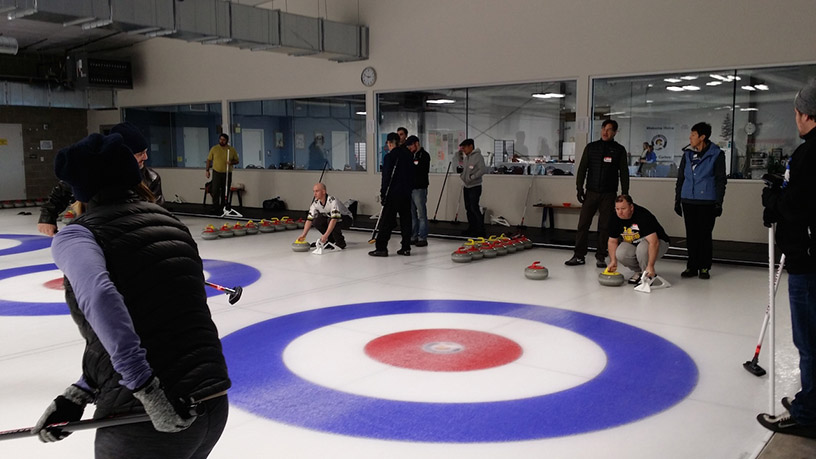 Curling with the Tracker Team.
Great location
The City
Denver is one of the fastest-growing cities in the country for a reason. Try out one of the innovative, chef-owned restaurants that are popping up everywhere or catch a show in the second-largest performing arts center in the country.
Get outside
With more than 300 days of sunshine a year, Denver is a city of active people. Whether you want to hike a fourteener, explore the trails on a mountain bike in the summer, or hit the slopes in the winter, Colorado has something to inspire you to get off the couch.
Brand-new office
We recently finished building a brand-new office building in the LoHi neighborhood. We have a full coffee bar, a dedicated B-Cycle station, and great patios for when you need a breath of fresh Colorado air.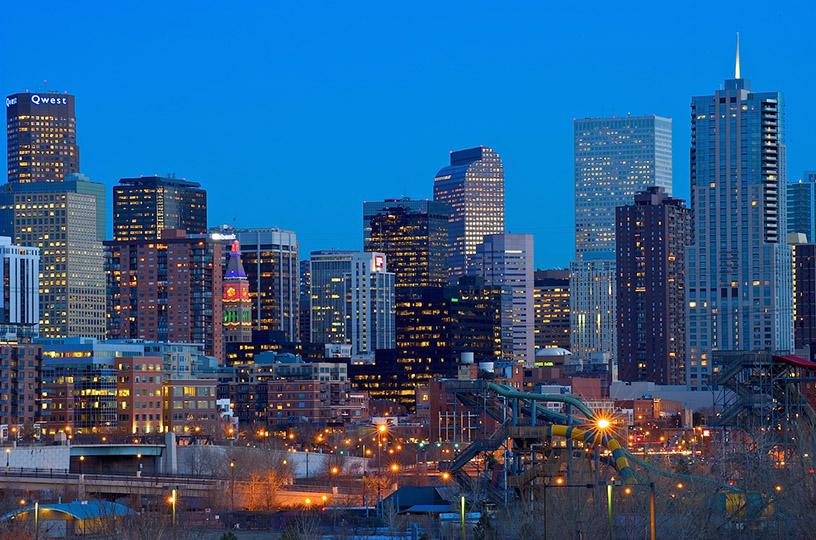 Downtown Denver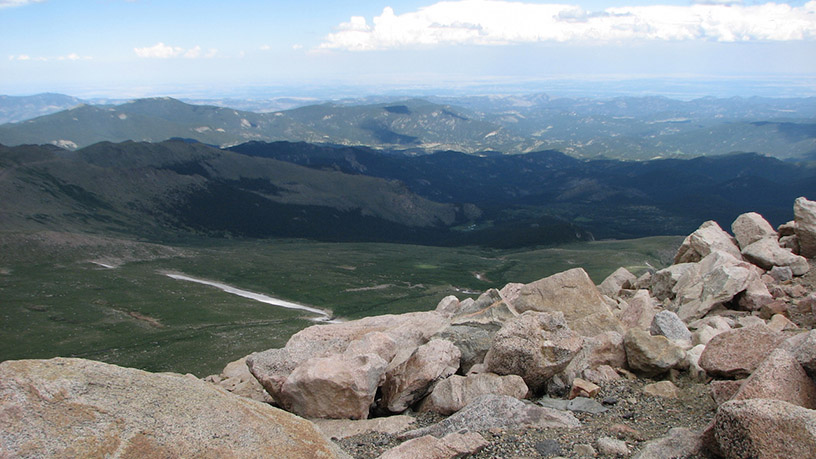 Colorado mountains in the summer
Great discipline
We pair—all the time
Two heads are better than one, which is why pairing is a core part of our discipline. You'll ramp up faster and spend less time dealing with roadblocks.
TDD
Good engineers write good code; great engineers write tests. We practice test-driven development as much as possible.
Refactoring
We think that there's always room to do things better, which is why we encourage refactoring as a regular part of the process.
Regular retros
Our process is just as important as our code, which is why we have regular retros to check in often and make sure everything is running as smoothly as possible.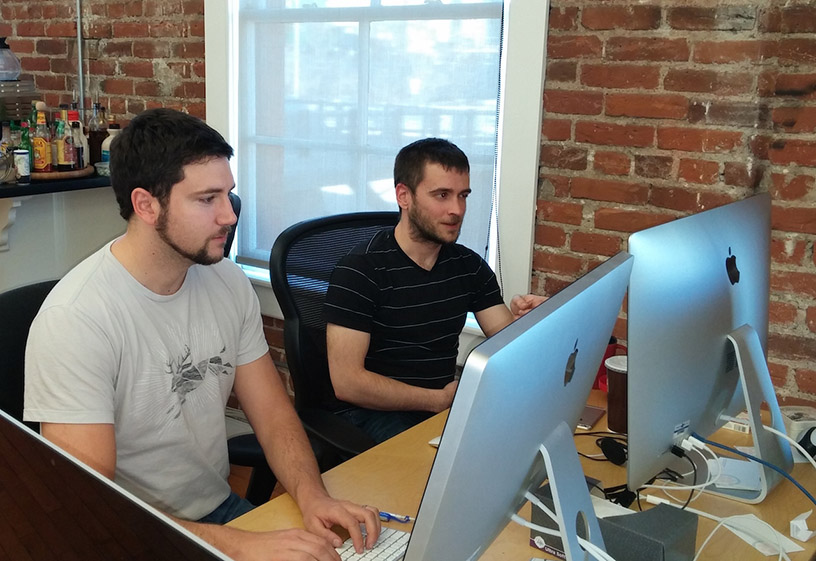 Pivotal Tracker pivots pairing
You got this far, so why not go ahead and apply?!
Does this sound too good to be true? Look, we're not making this up; come see for yourself! If you think we'd be a good match, apply online now and let's get to work.