Humana knows a thing or two about transformation. From its inception in 1961 as a nursing home company, through its period owning and running hospitals in the seventies and early eighties, the company founded by David Jones and Wendell Cherry has made a habit of reinventing itself. Now they are in the midst of yet another reinvention—as a healthcare provider with a laser focus on their customers' well-being.
And there is one corner of the Louisville company where that reinvention takes a shape that mimics a startup, with a small, Agile team. As Practice Leader for Humana's Digital Experience Center (DEC), Antonio Melo has a front-row seat for—and is an active participant in—Humana's newest phase. "The biggest differentiation between where Humana was five years ago and where we are today, and where we see ourselves going," Melo says, "is that we are in the midst of focusing and orienting ourselves directly on the customers and the consumer. Where we differentiate ourselves today from the rest of the industry is this notion of wellness and well-being. If you look at any of our user experiences, that is a common core."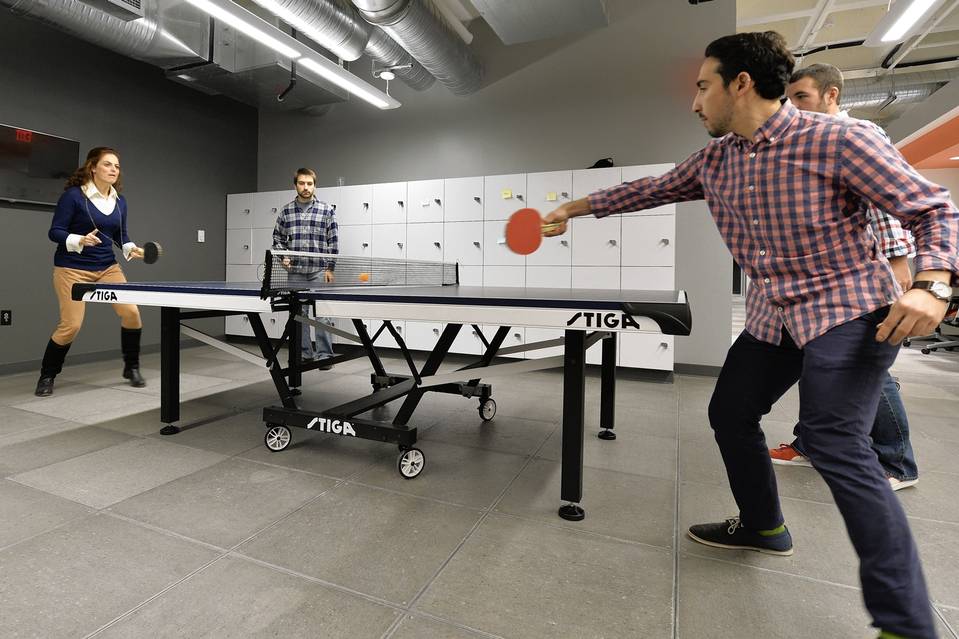 That user experience is something Humana has put a lot of effort behind, and the DEC is leading the way. Scrum and Kanban were introduced into the company to facilitate that process about eight years ago, but it wasn't until two years ago—with an assist from Pivotal Labs—that Humana created the DEC to streamline it even further. "We're investing in Humana's culture to level up the core competencies of technology, product, and design so that we can better serve our customers nimbly and rapidly and efficiently," Melo says of the DEC. "We're really a learning and teaching organization and we use product development as the vehicle to teach others."
"You don't have to change everything all at once."
As Product Manager Nick Hill explains, the DEC is mainly tasked with helping the rest of the IT organization develop and test software more quickly and efficiently, "by partnering with different lines of business, different owners of products, to help them learn the process and try new things. Instead of teaching by standing up and pointing at diagrams or reading books, we teach by pairing, by working with them on certain projects so that they can then—after the engagement has dissolved—take back what they've learned and apply it within their organizations."
It's a process that may sound familiar to those who run in Lean and Agile circles, but for newcomers or those teams more set in their ways, it can border on revolutionary—or terrifying. For teams considering a switch to more of a Lean or Agile approach, or companies thinking of a larger scale transformation, Melo says not to worry. "Do not allow the series of unanswerable questions and the face of the unknown or the fear that results from that to become obstacles or justification for you not to get started. Start small, but start today. Simply based on where you begin and what your focus is, you will uncover the relevant questions and quickly answer them in virtue of your work."
Nick agrees with the baby steps approach. "You don't have to change everything all at once. We do it in sort of Lean way—you start small, you do a couple of projects, you see if it works. It's not this huge investment, not this corporate-wide, infrastructural change; it's a small experiment that grows if it works. It's a lot more palpable when you take those small bites and don't commit 100% of your resources toward it."
"You're only as Agile as the organization around these teams is."
Even if they now seem comfortable with their trajectory, it hasn't always been an easy lift for the DEC. In an organization with more than 52,000 employees, with vast, interconnected departments and entrenched workflows, Melo's team has faced numerous challenges. For one, it can be hard to instill a Lean- or Agile-based, small-team process on a team that isn't used to thinking of itself—or operating—as small. "One could say we were Agile to some degree, but you're only as Agile as the organization around these teams is," Melo says. "Traditionally at Humana, there are departments for each asset you need and you create tickets to communicate with them, and then the speed with which they deliver you what you need to do your job varies anywhere from weeks to months to perhaps longer. That's the area where the enterprise really needs continued focus."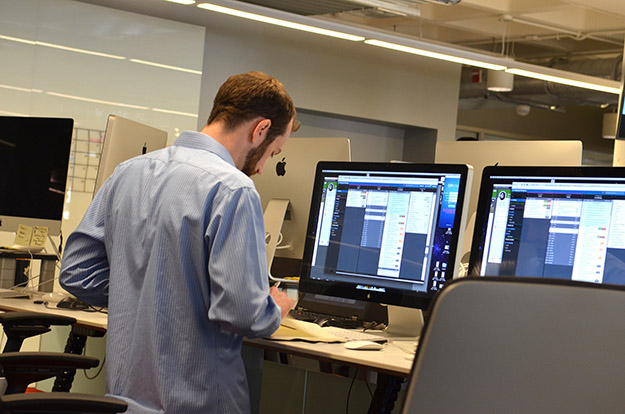 Melo's team of 16 is at once trying to navigate an enterprise ecosystem that's resistant to change, while at the same time hoping to revamp it from the inside. "We want what we do to be commonplace through the organization. We're in the process of figuring out our sphere of influence and to what degree these practices remain sticky in the organization without our direct development. We're just beginning to get a perspective on those questions."
Despite the occasional minor roadblocks, the DEC has a long list of projects and a process firmly in place. "We work on developing products, whether it's an iPhone app or a web page. Business comes to us and works with us on a specific problem. We utilize all the product management techniques to figure out the cause and behaviors of the users and get feedback and create these products iteratively and leanly until we've validated these assumptions and hypotheses and create an actual solution to the problem."
Did someone say project management techniques?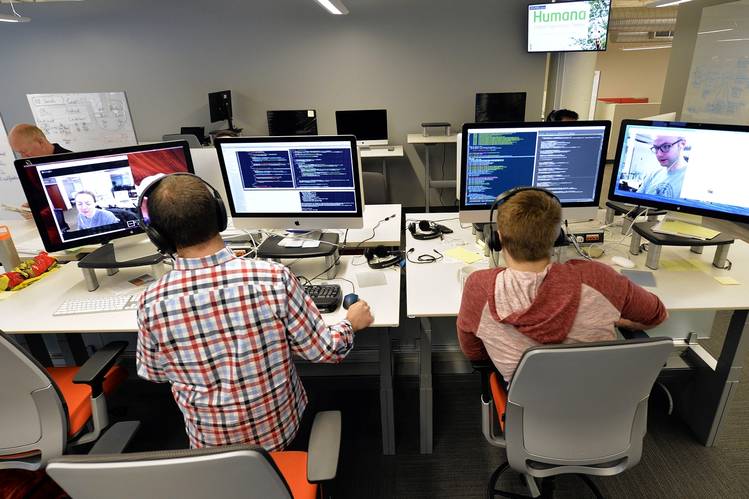 One tool that helps the DEC keep their myriad projects on target is Pivotal Tracker. "It's certainly a core tool for the team that is used on a daily basis and is used by all teams that work here in the DEC," Melo says. "It helps solidify in a tangible way the way we work—singular focus, ruthless prioritization—and allows for the team to calibrate their own level of description required to deliver their software."
But Melo's team isn't using Tracker in a vacuum; most of the teams they engage with walk away from the project with a bit of a Tracker crush. "What we've found is that once our engagements cease, Tracker use continues by our clients as they go back to the traditional core organization."
"There is this notion that we use here called 'Tracker Time.' How much Tracker Time are we getting with the client/product manager is an indication of what opportunity we have to really teach them these Lean, Agile methods, how engaged they are, how productive they are, and what their relationship is to the rest of the team. Tracker Time is an indication of pairing time. How much time do our resident DEC PMs have with our visiting client product managers pairing using Tracker to deconstruct and prioritize their vision into actionable units of ultimately working software?"
"What we've found is that once our engagements cease, Tracker use continues by our clients as they go back to the traditional core organization."
While it functions largely as a means to an end, Tracker is also a powerful metric for how things are progressing. "It's a tool used to help explain and demonstrate prioritization, story writing, the size of the story, really everything that goes into the creation and prioritization of the Backlog is done with and in Tracker," Hill says.
But despite the challenge of implementing such an ambitious change, the goal for Melo and his team has remained the same. "We're leading the next wave of transformation: organizationally, culturally, technologically, and we're trying to do it in a way in which we are gracefully teaching others and trying to become a trusted advisor to the traditional core business."
---
There are many different variables that make up software teams, but no matter the size or industry, we share a lot of the same challenges. And while Tracker is only a small part of the equation, we've begun collecting these stories with the hope that we can all learn from them. See the other case studies here. Want to share your story with us? Get in touch.