Trackerfetti
Get this integration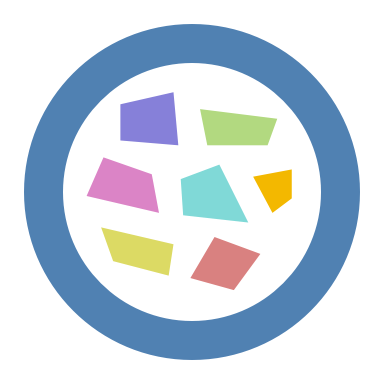 Finish a story, get confetti. Simple as that.
If you use Pivotal Tracker to work through your dev stories, then grab this extension to add a little spark…er, confetti to your workflow! Clicking Finish when you wrap up some work gives your screen a shot of confetti to remind you that you're awesome!
New in this release:
Options Page: Enable both of the options below via the new options page!
Story Focus: When you expand a story in Tracker, you'll see everything else fade back to help you focus.
Sad Rejection: Story rejected? Now you'll get a visit from someone who's just as sad about it as you are.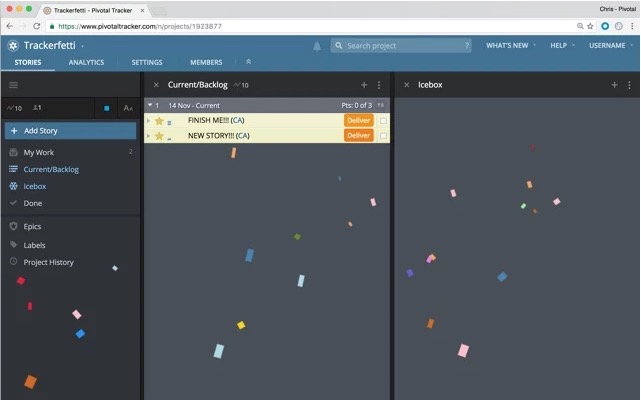 Category: Chrome