Whether it's capturing whiteboard scribbles or some bad CSS on a webpage, image attachments have been integral part of a Tracker story.
Now when you click on an image in a story or epic, you'll launch an image gallery that will allow you to quickly cycle between all the images. If you're in a planning meeting or just working through a story, you'll be able to get context quickly without leaving the project.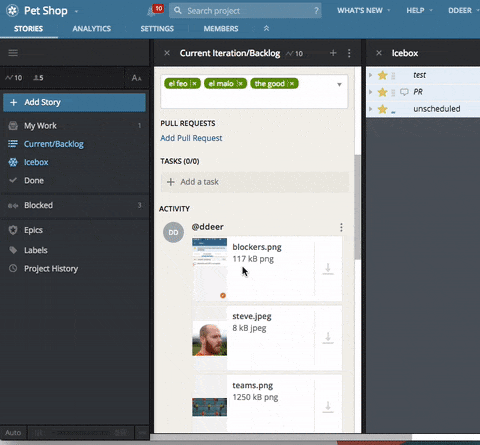 As always, we welcome your feedback and would love to know how we can continue to improve your experience. Please get in touch via the Provide Feedback widget under Help in any project, contact us on Twitter, or email us.